Malcolm Thompson Pumps Kalgoorlie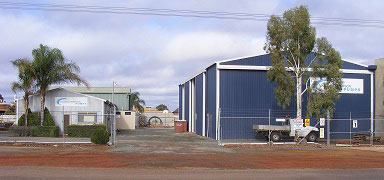 Pumps play a vital role for many different mine sites which is why Malcolm Thompson Pumps have a Kalgoorlie branch centred in the heart of the WA Goldfields.
Our branch provides ongoing pump support to some of Australia's biggest mine sites, this includes providing an extensive product range of mining pumps for underground, open cut, dust suppression and dewatering purposes.  Additionally, we are proud to offer leading pump brands including the iconic Stalker Pumps, Aquaplus and Grundfos. 

With our team being very familiar with the Kalgoorlie Goldfields region, we are equipped with the expertise needed for your pump selection, this includes supplying bore pumps, submersible pumps and dewatering pumps. We have a state of the art workshop that allows us to complete pump and motor testing as well as the ability for larger components to be taken for heavier duty repair work.

We also have a branch network across Australia and acquired Australian based pump manufacturer, Stalker Pumps, in 2015, so we are positioned to deliver pumping solutions with quick lead times.   
Our Key Industries
Our Workshop – Malcolm Thompson Pumps Kalgoorlie
500 m2
2 tonne max crane capacity
Servicing and testing 415V to 1000V pumps
Capabilities – Malcolm Thompson Pumps Kalgoorlie
Extensive Product Range
Emergency Service and Repairs
State of the Art Workshop
Customised Pump Packages
Pump Testing Facilities
Preventative Pump Maintenance Programs
Contact Us – Malcolm Thompson Pumps Kalgoorlie
34 Hopkins Street Boulder, WA 6432
Phone: 1800 104 671
Fax: +61 8 9093 0271
sales@mtp.com.au
Click here to send us an enquiry