Flowserve and TKL

Servicing of Flowserve and TKL Pumps
At Malcolm Thompson Pumps, we are well known for having extensive workshop capabilities to perform repairs and rebuilds for Flowserve pumps, in particular their TKL pump range.
About Flowserve and TKL Pumps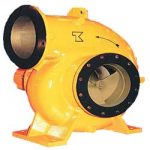 Flowserve is a well-known international manufacturer of reliable centrifugal pumps, end suction pumps and bore pumps. Their comprehensive pump range includes over 100 pump models that are used as key components in a wide range of applications worldwide.
They have built a reputation for providing quality pump equipment and their pumps are compliant with all necessary international standards including IS02858, API610 and ASME/ANSI B73.1.
TKL Pumps was established in 1875 and is now a Flowserve Pump Division after Flowserve acquired the company in 2014.
Flowserve and TKL Pump Services We Provide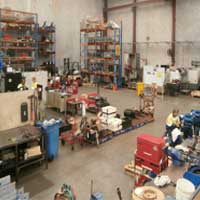 With over 50 years' experience in servicing pumps, MTP's Sydney, Perth and Kalgoorlie branches provide service with fast turnaround on all Flowserve's pump types and brands. This includes:
Workshop repairs on all makes and models
Complete system rebuilds
Preventative maintenance contracts
Engineering support including re-engineering of all pump types
Specialist in Servicing Flowserve TKL Pumps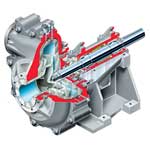 MTP's state of the art workshop and skilled service technicians are accustomed to the repair and rebuild of TKL pumps, this includes:
TKL Hydro-Titan Pumps
TKL Industrial Process Pumps
TKL Single Case Pumps
TKL Terra-Titan Slurry Pumps
TKL Titan-Slurry Pumps
Get in touch with one our branches today to find out more about MTP's service capabilities.