FRM Series 10 (Standard Duty)
The Aquaplus Oroflex Well flexible rising main is designed for groundwater extraction applications in a variety of industries, from agriculture, residential wells, mining to other water utilities.
Here are some of the main reasons it's worth considering FRM over the more traditional PVC, polypipe, fibreglass or steel alternatives:
Corrosion resistant
Vibration and noise
Energy saving
Easy to transport
Suits irregular wells
High water flow in narrow wells
Extensive stock holdings Australia-wide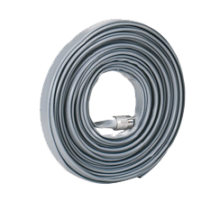 Features
Applications
Downloads
Ease of handling – reducing the time and cost involved when installing submersible pumps
Low maintenance and long service life
Absorbs vibrations, rapid changes in pressure and unwanted noise from the installation
Self-supporting layflat riser
The flexible tubing is made of rubber or polyeurothane and high-tenacity polyester yarn, and is resistant to corrosion and scaling
Easily installed in irregular wells
Higher water flow in narrow wells
Complete flexible piping system
5 year warranty
NOTE: Product information should be used as a guide only and should not be used for pump selection. For further information, please contact Malcolm Thompson Pumps on 1800 355 606.
Residential wells
Agriculture
Mining
Water utilities
Sports fields, playgrounds or parks
Appraisal wells
Water monitoring