S Series - Pedestal Pumps
Pacer S Series Pumps are light weight, portable transfer pumps, suitable for applications where limited solids are present. They have corrosion and chemical resistant properties and are available in a range of materials to suit your specific application.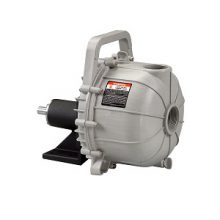 Features
Applications
Tech Specs
Corrosion and chemical resistant properties
Strong 30% glass filled polyester (FRP) standard
Alternative casing materials available (Polypropylene or Ryton)
Alternative Elastomers available (Viton Buna-N or EPDM seals available on each model if required)
Double flush volute
Easy cleaning
Rubber-lined volute available on each model if required
Stainless steel fasteners as standard (non -metallic fasteners available)
Strong integrated handle
Available with plastic or cast iron pedestals
1 year limited warranty on Pacer Pumps
NOTE: Product information should be used as a guide only and should not be used for pump selection. For further information, please contact Malcolm Thompson Pumps on 1800 355 606.
Agriculture
Manufacturing
Utilities
Aquaculture
Marine
Oil Fields
Industrial
Waste Treatment
Chemical
Pedestal Pumps
Part Number
Model
Ports
Thread
Engine
Seal Type
Impeller
Max Flow (LPM)
Max Head (M)
SE11/2BALPE
SE
1 1/2″
BSP
Plastic Pedestal, w/ Carbon Steel Shaft
EPDM
Low Head / Low Flow 704 Impeller
252
6.4
SE11/2BABPE
BUNA-N
SE11/2BAVPE
VITON
SE11/2BALPSS
Plastic Pedestal w / 316SS Shaft
EPDM
SE11/2BABPSS
BUNA-N
SE11/2BAVPSS
VITON
SE11/2BALCSS
Cast Iron Pedestal w/316SS Shaft
EPDM
SE11/2BABCSS
BUNA-N
SE11/2BAVCSS
VITON
SE11/2BALCH
Cast Iron Pedestal w/Hastelloy C Shaft
EPDM
SE11/2BABCH
BUNA-N
SE11/2BAVCH
VITON
SE11/2BCLPE
Plastic Pedestal w/ Carbon Steel Shaft
EPDM
Low Head / Meduim Flow 706 Impeller
378
6.8
SE11/2BCBPE
BUNA-N
SE11/2BCVPE
VITON
SE11/2BCLPSS
Plastic Pedestal w / 316SS Shaft
EPDM
SE11/2BCBPSS
BUNA-N
SE11/2BCVPSS
VITON
SE11/2BCLCSS
Cast Iron Pedestal w/ 316SS Shaft
EPDM
SE11/2BCBCSS
BUNA-N
SE11/2BCVCSS
VITON
SE11/2BCLCH
Cast Iron Pedestal w/ Hastelloy C Shaft
EPDM
SE11/2BCBCH
BUNA-N
SE11/2BCVCH
VITON
SE2BFLPE
2″
Plastic Pedestal w/ Carbon Steel Shaft
EPDM
Medium Flow / High Head 704 Impeller
504
24.3
SE2BFBPE
BUNA-N
SE2BFVPE
VITON
SE2BFLPSS
Plastic Pedestal w/ 316SS Shaft
EPDM
SE2BFBPSS
BUNA-N
SE2BFVPSS
VITON
SE2BFLCSS
Cast Iron Pedestal w/ 316SS Shaft
EPDM
SE2BFBCSS
BUNA-N
SE2BFVCSS
VITON
SE2BFLCH
Cast Iron Pedestal w/ Hastelloy C Shaft
EPDM
SE2BFBCH
BUNA-N
SE2BFVCH
VITON
SE2BILPE
Plastic Pedestal w/ Carbon Steel Shaft
EPDM
High Flow / High Head 704 Impeller
725
25.4
SE2BIBPE
BUNA-N
SE2BIVPE
VITON
SE2BILPSS
Plastic Pedestal w/ 316SS Shaft
EPDM
SE2BIBPSS
BUNA-N
SE2BIVPSS
VITON
SE2BILCSS
Cast Iron Pedestal w/316SS Shaft=
EPDM
SE2BIBCSS
BUNA-N
SE2BIVCSS
VITON
SE2BILCH
Cast Iron Pedestalw/ Hastelloy C Shaft
EPDM
SE2BIBCH
BUNA-N
SE2BIVCH
VITON
SE2BJLPE
Plastic Pedestal w/ Carbon Steel Shaft
EPDM
High Flow / Medium Head 975 Impeller
756
15.9
SE2BJBPE
BUNA-N
SE2BJVPE
VITON
SE2BJLPSS
Plastic Pedestal w / 316SS Shaft
EPDM
SE2BJBPSS
BUNA-N
SE2BJVPSS
VITON
SE2BJLCSS
Cast Iron Pedestal w/316SS Shaft
EPDM
SE2BJBCSS
BUNA-N
SE2BJVCSS
VITON
SE2BJLCH
Cast Iron Pedestal w/Hastelloy C Shaft
EPDM
SE2BJBCH
BUNA-N
SE2BJVCH
VITON
SE3BNLPE
3″
Plastic Pedestal w/ Carbon Steel Shaft
EPDM
Hi Flow / High Head 706 Impeller
750
25.4
SE3BNBPE
BUNA-N
SE3BNVPE
VITON
SE3BNLPSS
Plastic Pedestal w/ 316SS Shaft
EPDM
SE3BNBPSS
BUNA-N
SE3BNVPSS
VITON
SE3BNLCSS
Cast Iron Pedestal w/316SS Shaft
EPDM
SE3BNBCSS
BUNA-N
SE3BNVCSS
VITON
SE3BNLCH
Cast Iron Pedestal w/Hastelloy C Shaft
EPDM
SE3BNBCH
BUNA-N
SE3BNVCH
VITON
SE3BLLPE
Plastic Pedestal w/ Carbon Steel Shaft
EPDM
Hi Flow / Medium Head 975 Impeller
883
15.9
SE3BLBPE
BUNA-N
SE3BLVPE
VITON
SE3BLLPSS
Plastic Pedestal w / 316SS Shaft
EPDM
SE3BLBPSS
BUNA-N
SE3BLVPSS
VITON
SE3BLLCSS
Cast Iron Pedestal w/316SS Shaft
EPDM
SE3BLBCSS
BUNA-N
SE3BLVCSS
VITON
SE3BLLCH
Cast Iron Pedestal w/ Hastelloy C Shaft
EPDM
SE3BLBCH
BUNA-N
SE3BLVCH
VITON