NE Series
The Wernert NE Series Plastic Chemical Transfer Pumps are manufactured to ISO 2858 / DIN EN 22858 Standards. The Wernert NE Series Pumps are ideal for handling aggressive, corrosive or toxic liquids.
The thick-walled casing parts of plastic material and their completely metallic enclosure make the Wernert NE Series Pumps safe for pressure rating to PN16.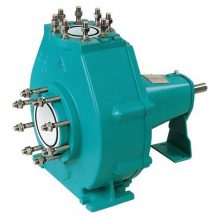 Features
Applications
Curves
Tech Specs
Dimensions
Downloads
Impeller manufactured of chloring-resistant PE
High load, fixed/movable bearings
Sealed for like roller bearings
Support foot fixing, located at the bearing housing
Impeller available in semi open or closed
Double acting mechanical seal
Single stage process designed radial centrifugal pump
Suitable for use in explosive atmospheres (directive 94/9/EG)
Interchangeable plastic parts, thick-walled
Cast iron clad
All piping fully supported by metal casing
Grease and oil lubricated versions optional
NOTE: Product information should be used as a guide only and should not be used for pump selection. For further information, please contact Malcolm Thompson Pumps on 1800 355 606.
Toxic liquid handling
Transferring aggressive or corrosive material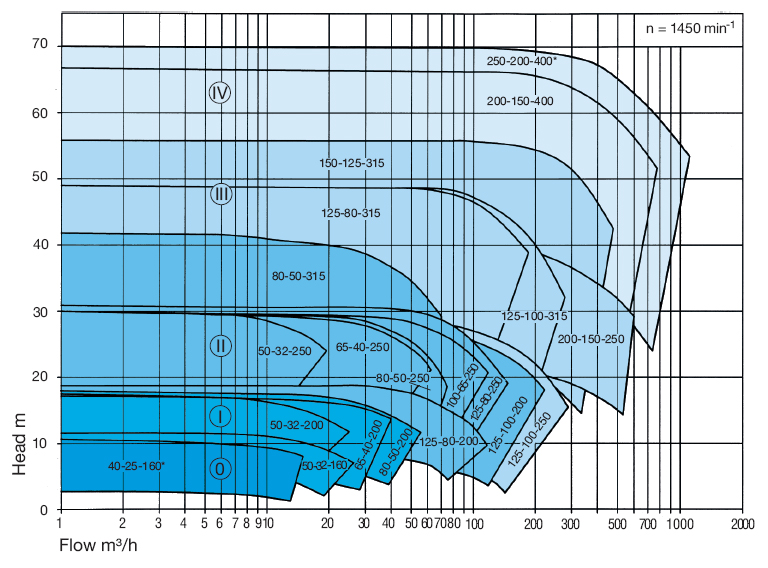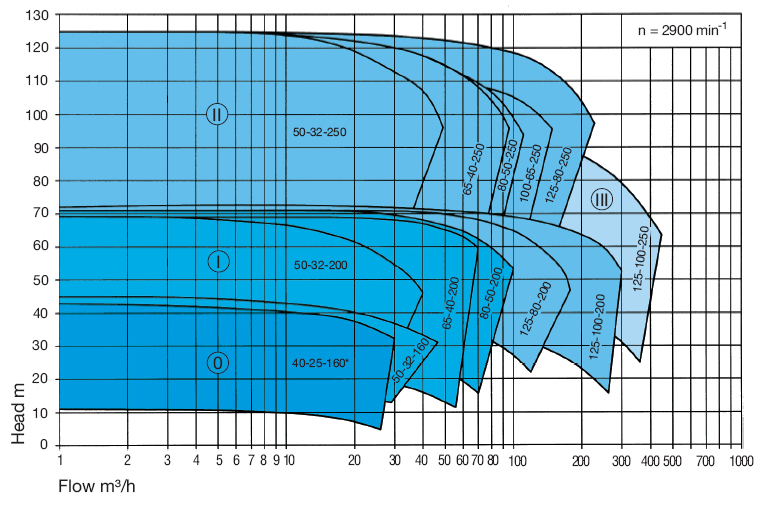 | | | |
| --- | --- | --- |
| Flowrate | 0,5 up to 1000 m³/h | |
| | | |
| Differential head | up to 110 m | |
| | | |
| Main materials | UHMW-PE | up to 90° C |
| of construction and | PVDF | up to 115° C |
| temperature limitations: | WERNIT® | up to 125° C |
| | PTFE | up to 165° C |
| | | |
| Directive 94/9/EG (ATEX) | Equipment Group | II |
| | Equipment Category | 2G |
| | Temperature Class | T3 or T4 |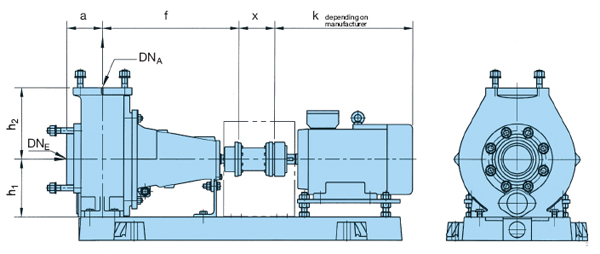 Flange PN16

Type NE

DNE

DNA

a

f

h1

h2

x

40-25-160*
40
25
80
385
132
160
100
50-32-160
50
32
80
385
132
160
100
50-32-200
50
32
80
385
160
180
100
50-32-250
50
32
100
500
180
225
100
65-40-200
65
40
100
385
160
180
100
65-40-250
65
40
100
500
180
225
100
80-50-200
80
50
100
385
160
200
100
80-50-250
80
50
125
500
180
225
100
80-50-315
80
50
125
500
225
280
100
100-65-250
100
65
125
500
200
250
140
125-80-200
125
80
125
500
180
250
140
125-80-250
125
80
125
500
225
280
140
125-80-315
125
80
125
530
250
315
140
125-100-200
125
100
125
500
200
280
140
125-100-250
125
100
140
530
225
280
140
125-100-315
125
100
140
530
250
315
140
150-125-315
150
125
140
530
280
355
140
200-150-250
200
150
160
530
280
375
180
200-150-400
200
150
160
670
315
450
180
250-200-400*
250
200
180
670
425
500
180
*Transnorm pump
Dimensions in mm