SP Series
The Wernert SP Series Heavy Duty Pumps are single stage process designed radial centrifugal pumps designed to transfer aggressive, corrosive or toxic liquids.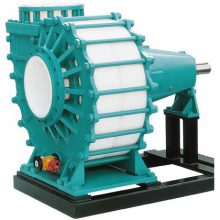 Features
Applications
Curves
Tech Specs
Dimensions
Downloads
Closed impeller, specially designed for high abrasion applications
Double acting heavy duty mechanical seal
Interchangeable plastic parts, thick-walled
Grease and oil lubricated versions optional
Large flow and head capacity
Low absorbed power (kWs)
Metallic enclosure (Spheroidal Cast Iron)
Bellow type mechanical seal
Fire protection (protects plastic from melting)
No dynamic o-ring, no corroding springs, no small gaps full of dirt
Sealing rings can be changed without disassembling the bearing housing
NOTE: Product information should be used as a guide only and should not be used for pump selection. For further information, please contact Malcolm Thompson Pumps on 1800 439 607.
Toxic liquid handling
Conveying aggressive or corrosive material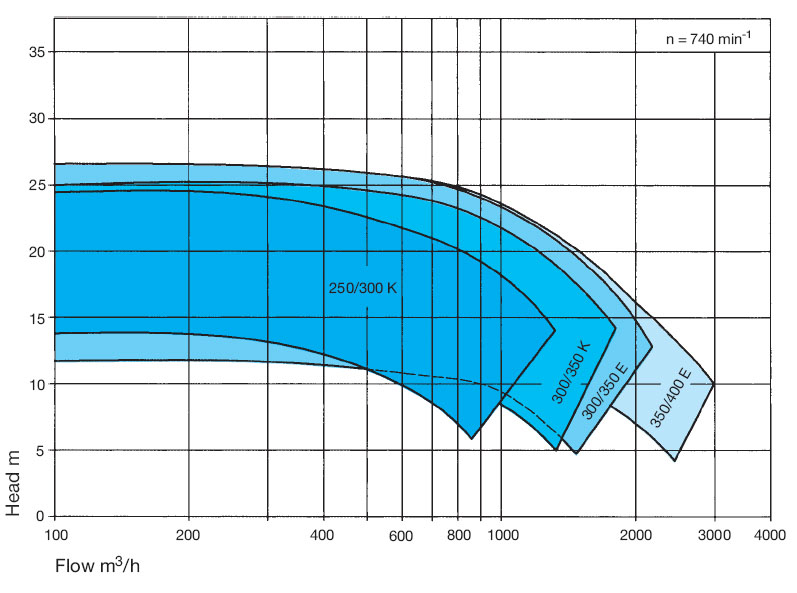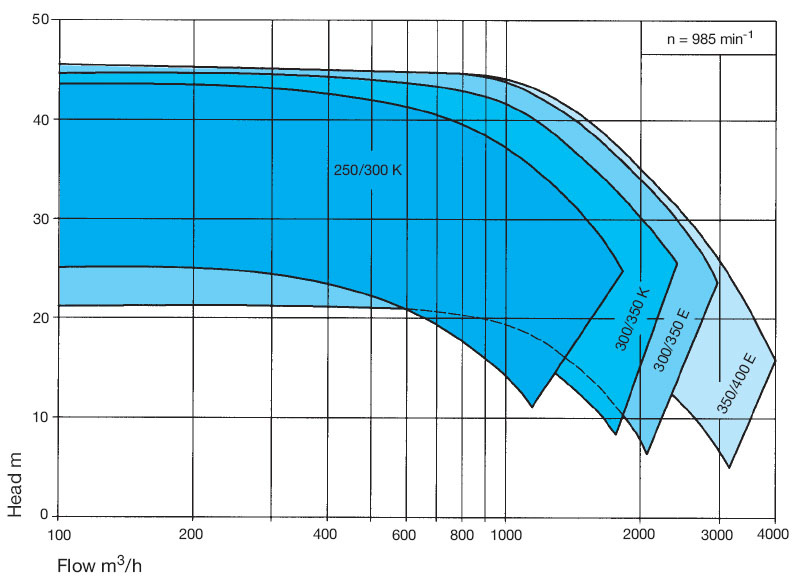 | | | |
| --- | --- | --- |
| Flowrate | 500 up to 2300 m³/h | |
| | | |
| Differential head | up to 40 m | |
| | | |
| Main materials of construction and temperature limitations: | UHMW-PE | up to 90° C |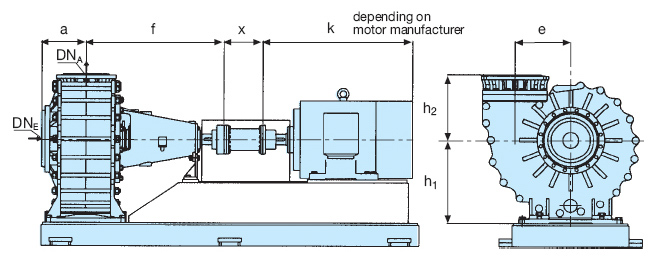 Flanges PN 16**
Typ SP
DNE
DNA
a
e
f
h1
h2
x
250/300 K
300
250
325
350
1007
530
509
250
300/350 K
350
300
345
430
1057
650
509
300
300/350 E
350
300
345
430
1057
650
509
300
350/400 E
400*
350*
345
430
1057
650
509
300
*Flanges PN10
**alternatively PN 10
Dimensions in mm