Onsite Pump Service and Pump Repairs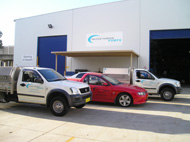 When you have a pump failure or emergency trust Malcolm Thompson Pumps to provide you with a fast, friendly service from our experienced field service and repair technicians.
Our fleet of service vehicles and team of experienced service technicians provide quality, on time repairs and maintenance at your premises.
We conveniently come to you and provide quality, on time pump repairs and maintenance, minimising downtime and disruption to your projects and processes. All service work is
tailored to individual site needs and will be assessed by our service technicians when onsite.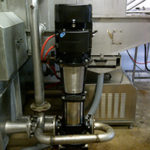 In order to maintain your equipment, routine preventative pump maintenance can further reduce down time and maximise efficiency from your pump system and processes. Routine pump maintenance can be scheduled either quarterly, six monthly or annually depending on your needs.
View our Pump Service Centres to find out more about your local branch's capabilities or call 1800 439 607 to find out how we can help with your pump problems.
Recent Onsite Pump Repair Projects