Malcolm Thompson Pumps Perth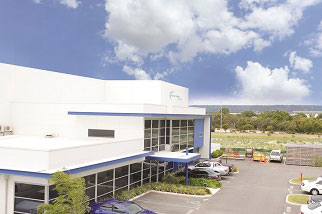 Situated only a short drive from Perth CBD, our Malcolm Thompson Pumps Perth branch is a central part of our business, covering many major industries in WA including mining, industrial and dust suppression. 
Boasting a state of the art workshop, highly experienced engineers, skilled service technicians and an onsite foundry, our team are equipped with the resources to complete a range of pump solutions for a diverse range of clients. This is backed up by having over 50 years' experience in the pumping industry as well as acquiring Stalker Pumps in 2015, an iconic Perth based pump business which has been operating for over 90 years.
Our Perth team have undertaken a range of projects across WA, from the Pilbara to Kalgoorlie regions. We are proud to have long standing customer relationships with key OEMs, resellers and end users and believe our ability to offer leading pump brands, such as Stalker Pumps, Aquaplus, Prominent and Grundfos sets us apart as being a prominent pump company in WA.
Our Key Industries
Workshop – Malcolm Thompson Pumps Perth
1400 m2
2×5 tonne max crane capacity
415-1000v pump testing
CNC Machinery
Radial Drilling
Pedestal Drill Press
Hydrostatic Test Rig
Spray Booth
Our Team – Malcolm Thompson Pumps Perth
Our branch consists of over 30 dedicated professionals, spanning across many different departments including sales, service, manufacturing and engineering and design. Our team's knowledge and expertise for all things pumps allows us to deliver great results for our clients across the West Coast of Australia.
Capabilities – Malcolm Thompson Pumps Perth
State of the art manufacturing facilities
24/7 Emergency Service and Repair
On site foundry, providing complete flexibility
Engineering and Design including system analysis, re-engineering of all pump types, mechanical and hydraulic upgrades and root cause analysis of failures
Contact Us – Malcolm Thompson Pumps Perth
1st Floor, Unit 1/33 Colquhoun Road, Perth Airport, WA 6105
Phone: 1800 733 687
Email: sales@mtp.com.au
Click here to send us an enquiry