Malcolm Thompson Pumps Sydney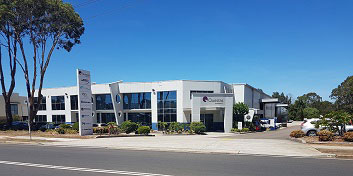 Based in Seven Hills, our Malcolm Thompson Pumps Sydney branch is perfectly positioned to provide a complete range of pump solutions.
Our client's, big and small, know that they can trust us in keeping their pumping systems operational. Equipped with 5 service vehicles, our team have extensive experience in the service, repair and installation of pumps on-site and in our workshop. Our skilled service technicians bring years of experience servicing different pump types, particularly across strata and building services. In addition, we supply a range of quality pump brands, including the iconic Stalker Pumps and Aquaplus, to a diverse range of clients across the East Coast of Australia. 
Our switched on Sydney team are highly capable of delivering fantastic results across a broad range of industries and can be trusted as your single point of contact for all your pumping needs.
What our customers are saying
"Having worked closely with the team at Malcolm Thompson Pumps over several years I can highly recommend them for their proficiency, professionalism, and dedication. Their technicians and office staff have helped me out on numerous occasions and have always been easy to work with."
Scott Adams
Facilities Manager
Frasers Property Australia
Our Key Industries
Workshop – Malcolm Thompson Pumps Sydney
162.4 sqm
3.2 tonne max crane capacity
2m manual turning
Hydraulic testing to 20bar
Our Team – Malcolm Thompson Pumps Sydney
Led by Branch Manager, Stephen Ursino, our Sydney branch brings together driven and passionate professionals that are experienced in delivering the best pumping solutions. Our Internal and External Sales Representatives, David Giddens, John New and Phillip Brogan, can offer expert advice and customer service, while our Service team, led by Glenn McDonald, are committed to delivering best practice when overseeing your pumps performance.
Capabilities – Malcolm Thompson Pumps Sydney
24/7 emergency service and repair
Fitter & mechanical service and repairs
Pump system installations including AHU Exhaust Fans and Cooling Towers
Fully equipped modern workshop for in house repairs
Contact Us – Malcolm Thompson Pumps Sydney
31 Powers Road, Seven Hills NSW, 2147
Phone: 1800 733 687
Email: sales@mtp.com.au
Click here to send us an enquiry