About Us
Malcolm Thompson Pumps is one of Australia's leading pump companies and have been providing pump solutions to end users, resellers, consultants and OEMs for more than 50 years. We service a wide range of industries including mining, utilities, municipal, industrial and agriculture.
We are your single point of contact for all your pumping needs. We're on hand to provide you with competitively priced pump products, engineered custom pump systems through to service and repairs of your pumping equipment.
Download our corporate profile here.
On-Site Foundry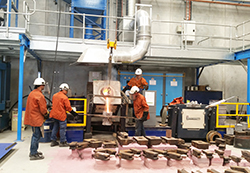 We are proud to own Stalker Pumps, a Perth based pump business,  providing us with the ability to custom design and manufacture to our client's specifications.
Stalker Pumps is the only pump supplier in Australia with a foundry on site, giving us complete control of the end to end manufacturing process. We manufacture both a stocked range of pumps and custom designed pumps and pumping systems. Our foundry enables us to provide complete flexibility, including manufacturing high quality castings from customer supplied patterns.
Extensive Pump Range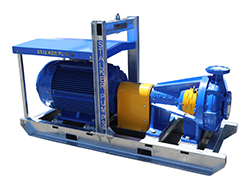 Malcolm Thompson Pumps has partnered with a range of leading pump brands to provide you high quality pump solutions. We are proud to specialise in a range of Aquaplus DIN pump, Aquaplus submersible dewatering and sewerage pumps, Aquaplus Air Operated Pumps, Aquaplus flexible rising main, Stalker ISO and Self Priming Pumps, Retrofit spare parts and Indeng transfer and trash pumps.
We are one of the largest and oldest Grundfos distributors in Australia and have strong alliances with Prominent (Chemical Dosing and Peristaltic Hose Pumps) and Roto Pumps (Progressive Cavity Pumps).
With over 50 years' experience we are also able to supply large project style pumps and pump systems that include Able membrane pumps, Wernert chemical pumps and Aquaplus split case pumps, column pumps and magnetic drive pumps and air operated diaphragm pumps.
In addition to the above range, Malcolm Thompson Pumps are also able to source additional pump types and brands as required.
Pump System Packages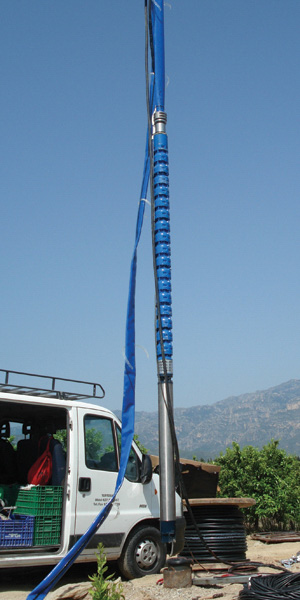 At Malcolm Thompson Pumps we specialise in the provision of complete pump package systems built to customer specifications. Our dedicated projects and engineering department is able to design, fabricate, build, supply, install and commission a large range of engineered packages.
Our team of highly skilled engineers is dedicated to working closely with our clients to ensure that all custom built applications consistently meet individual project requirements.
While we have the experience and knowledge across a range of pump system packages, we are proud to specialise in Borehole Pump Packages, Dewatering Pump Packages and Transfer and Process Pump Packages and Chemical Pump Packages suitable for all industries.
Pump Service and Repair
Malcolm Thompson Pumps offers a complete range of pump service and repair capabilities including on site and in house service and repair functions.
On Site Field Service
In House Service and Repairs
Emergency Pump Service 24/7
We operate conveniently located authorised pump repair centres in Perth, Sydney and Kalgoorlie.
Certification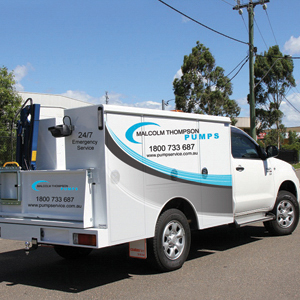 At Malcolm Thompson Pumps, we are proud of our commitment to the highest standards in all that we do. We conform to numerous certifications & procurement support organisations which are listed below.
Quadrem (Service & Distribution)
Ariba (Service & Distribution)