3 Questions to Ask Before Troubleshooting Water Pumps
Have you hit trouble with your pump under-performing or failing to work at all? Before you begin to search or call for a solution, it's worth identifying exactly what the symptoms are to assist with water pump repair. Asking these three questions will make your troubleshooting clearer and easier to explain to an MTP pump specialist.
What are the environmental conditions?
First, check the basics of whether you have a functioning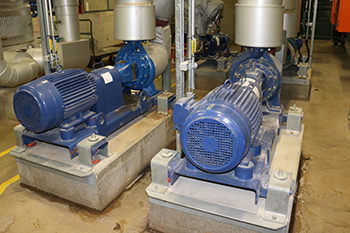 water supply and power supply. Next, consider the surroundings. Water pumps rarely operate in an ideal environment, and all too often contaminants or other environmental factors can have an impact on how well they perform their task. If you're operating in a particularly hot, dry, dusty, cold or grimy environment, or one where a remote pump is operating for long periods without monitoring, it's important to take note of this and explain it to your service technician so they can determine if it's playing a factor. They'll be better equipped to bring the parts and tools that may be required to fix the problem if travelling onsite.
Is there any excess noise or heat?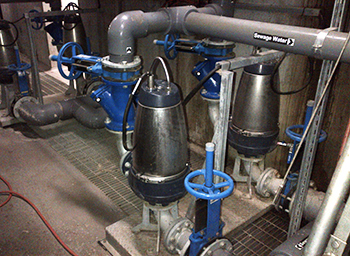 If you're stuck as to what the issue is for water pump failure or under-performance, you can often use your senses to identify the problem area. Vibration can be both a cause and a symptom of many water pump problems, so listen out for any humming, grinding or rattling sounds that could indicate less than ideal operation. It could indicate that a seal is running dry, for example, which can easily cause further damage if not addressed. Similarly, you may be able to feel excess heat coming off certain parts of the equipment where there may be unwanted friction or vibration.
What exactly are the 'symptoms'?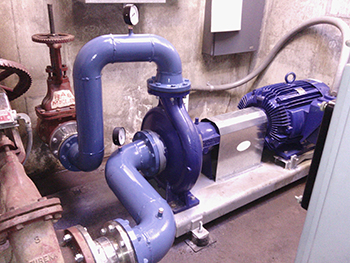 Identifying the exact signs of trouble will help to narrow down the problem. If the pump motor is failing to start, it may be a blown fuse, thermal overload or motor damage. If the water pump is running but no fluid is being pumped this could be blocked inlet suction filter, check valves failed with pumps bypassing, blocked discharge lines, electric motor polarity is incorrect or incorrect pressure settings parameters  amongst other issues.
Now you have the basic information required for water pump repair it will be easier to begin narrowing down the specific problem. You can either bring the equipment to one of your local MTP pump service centres, or our team can visit you onsite including a 24/7 emergency service. Simply free call us on 1800 439 607.