What Could Preventative Pump Maintenance Save You?
There's a certain amount of wear and tear with any mechanical equipment, and pumps are no different. Whether you take a preventative or reactive approach to this maintenance can have significant impacts on your business' costs and operations. Have you thought about how much a regular maintenance program could be saving your operations?
A little foresight can save you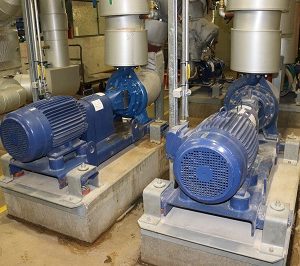 Pump maintenance is a prime example of how spending a little now can save you substantially in the long term. Emergency pump repair can easily run into thousands of dollars, not to mention the costs and inconvenience if your site or venue has an unscheduled shut down or if it floods due to an equipment failure. Increased energy consumption is another factor that many businesses fail to take into their potential costs. Operating costs can quickly skyrocket if a pump isn't working at optimal capacity due to a leak or loss of pressure.
Get informed with maintenance reports
If you don't currently have a preventative maintenance program in place you may not be aware of how useful maintenance reports can be to your budgeting and planning department. These reports, provided by the maintenance technician, can provide real-time information on the efficiency and condition of your equipment. This helps you to make more accurate planning decisions and extend the useful life of your pump equipment, enabling you to invest in new equipment at precisely the right time for your business.
Calculating the real value of preventative maintenance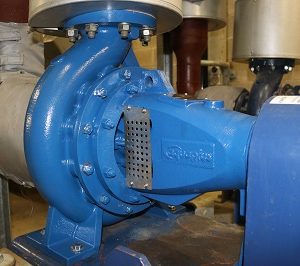 It's difficult to put an exact value on preventative pump maintenance as all businesses and their equipment are different, however it's worth taking the following into account when deciding if a maintenance program will provide value to your operations:
The age of your equipment and its expected useful life
The cost of replacing your existing equipment
Possible improvements in energy consumption with preventative maintenance
The cost of the preventative maintenance program
You may very well find that the small outlay for your pumps' repair and maintenance each year could drastically minimise your overall operating costs over five or ten years.
Tailoring a maintenance program for your needs
There is no one-size-fits-all approach for preventative maintenance. Rather, you can have a program tailored developed specifically for your business that suits your equipment, your industry, any seasonal changes and your long-term business goals. Depending on your operations, a monthly, quarterly or annual program of pump services might include the following:
Check pumps operation, vibration and noise during operation.
Make sure pump direction is correct
Electrical tests to motor (insulation and amperage)
Isolation and check valve condition and operation
Check the operation of the float switches
Check the pit condition
Inspect air vessels
Inspect the system for leaks
Provide maintenance report to keep you informed of the condition and efficiency of your equipment
Quotation for additional works (if applicable)
If you're interested in a preventative maintenance program for your business and would like to discuss the options for pump service and repair further, free call 1800 439 607 to contact your local Malcolm Thompson Pumps branch in Sydney, Perth or Kalgoorlie.