Dual pump pressure system replaced in large apartment building in CBD
Malcolm Thompson Pumps recently replaced a dual pump pressure system for an apartment building in the CBD. The pump systems were critical for the site's operations given they function to boost the cold water mains pressure ie to ensure cold water comes out of the residents' taps.
The Project
MTP was contacted by a new customer as their current 20 year old pumps were under performing. Following an on-site inspection of the pumps, MTP determined that the check valves in the system had failed, the pressure tank bladder was non-operational and one of the pumps had a leaking mechanical seal.
Before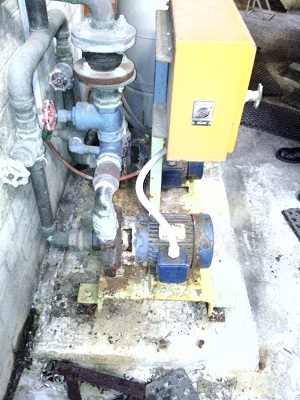 The Solution
MTP quoted the customer with three possible solutions to address the issues with the current system. These three options were:
Supply and installation of a new dual variable speed booster system
Complete system upgrade including replacement of pumps, control panel, tank, valves and pipework.
Supply and installation of new pumps, check valves and pressure tank.
The customer selected option 3, which was the fastest, most cost effective option, while resulting in the least amount of system down time on site.
The pumps installed were close coupled, single stage centrifugal pumps, specifically Regent Cold Water Pressure Pumps and the remainder of the system including the check valves and pressure tank was sourced from Grundfos & BAT.
The steps undertaken to supply and install the new system included:
Sourcing
Working with suppliers to obtain curves, check drawings, select suitable new pumps for the system, and organise the parts required.
Installation and Commissioning
2 staff were involved in the dismantling of the existing pumps and installation of the new pumps.
Switching over 1 pump at a time in order to keep the system online for as long as possible. The system was only down for 1 hour.
The base was also fully cleaned, descaled and re-painted on-site.
Testing
Thorough testing was conducted to ensure the end result met all of the customer's requirements and overcame the initial performance issues.
After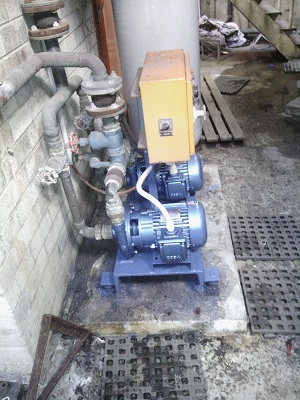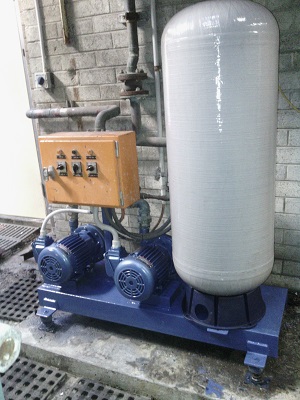 The Results
The customer was thrilled with the completed job, especially with the minimal down time and fast turnaround. The pumps came with a 12 month warranty. The complete project was turned around within 10 days from when the customer first contacted MTP to the installation being completed.