Emergency Pump Service at a Retirement Village
A retirement village in Sydney contacted Malcolm Thompson Pumps for an emergency pump service as their sewerage system was blocked and if not addressed immediately would result in a sewerage overflow which would present health and safety risks to employees and residents.
The Problem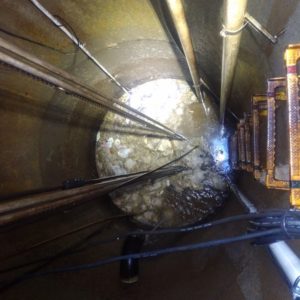 When MTP's experienced technicians arrived on site, the control panel on the dual alternating sewerage system was on high level alarm due to the malfunction of one pump. The MTP service technicians conducted an assessment of the sewerage pit and saw that the water level inside the wet well was very high. The technicians determined there was a large amount of foreign waste blocking the system, which is not uncommon in retirement villages.
The Solution
The repair of the sewerage system involved three stages, with the repair service being tailored to the specific requirements of this site.
Firstly, the service technicians pulled out both pumps via the guide rails, using a crane fitted to our service vehicle. Both the submersible cutter grinder pumps were taken apart on site, including the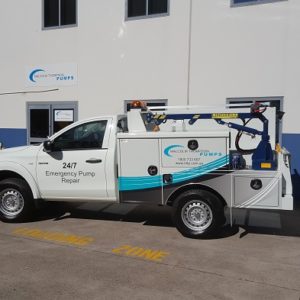 removal of the wet end of the pumps. The technicians found foreign pieces of material stuck on the impellers. Once the material was removed the technicians identified that each impeller was worn out, the blades were blunt and the cutter was in bad condition. The technicians cleaned the foreign material out of the pump, and put it back into the system as an interim solution, until the impeller and cutter could be replaced.
After once both pumps were re-installed into the system, a sucker truck was utilised to remove all of the foreign waste such as towels, sheet, adult nappies, cleaning material and heavy paper towels from the sewerage pit. The control panel was switched back on with the pump system functional and operational with a reduced risk in the short term of a sewerage overflow.
Few days later the technicians returned to site and replaced the impellers, blades and cutters on both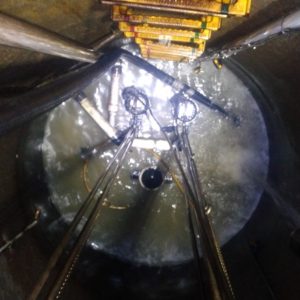 pumps, to ensure the foreign material in the system could continue to be dissected efficiently.
The Results
Once the final installation and performance check was completed, the sewerage system was switched back on with the pump system fully functional and operational. The client was highly satisfied with the outcome, with the repaired pump system and our professional service.
Whatever your pump emergency, MTP is able to assist with our fully equipped service vehicles and professional technicians located in Sydney and Perth.
Contact our Sydney Branch now on 1800 048 735, or our Perth Branch on 1800 437 781.