Supplying a Large Industrial Wastewater Pump Package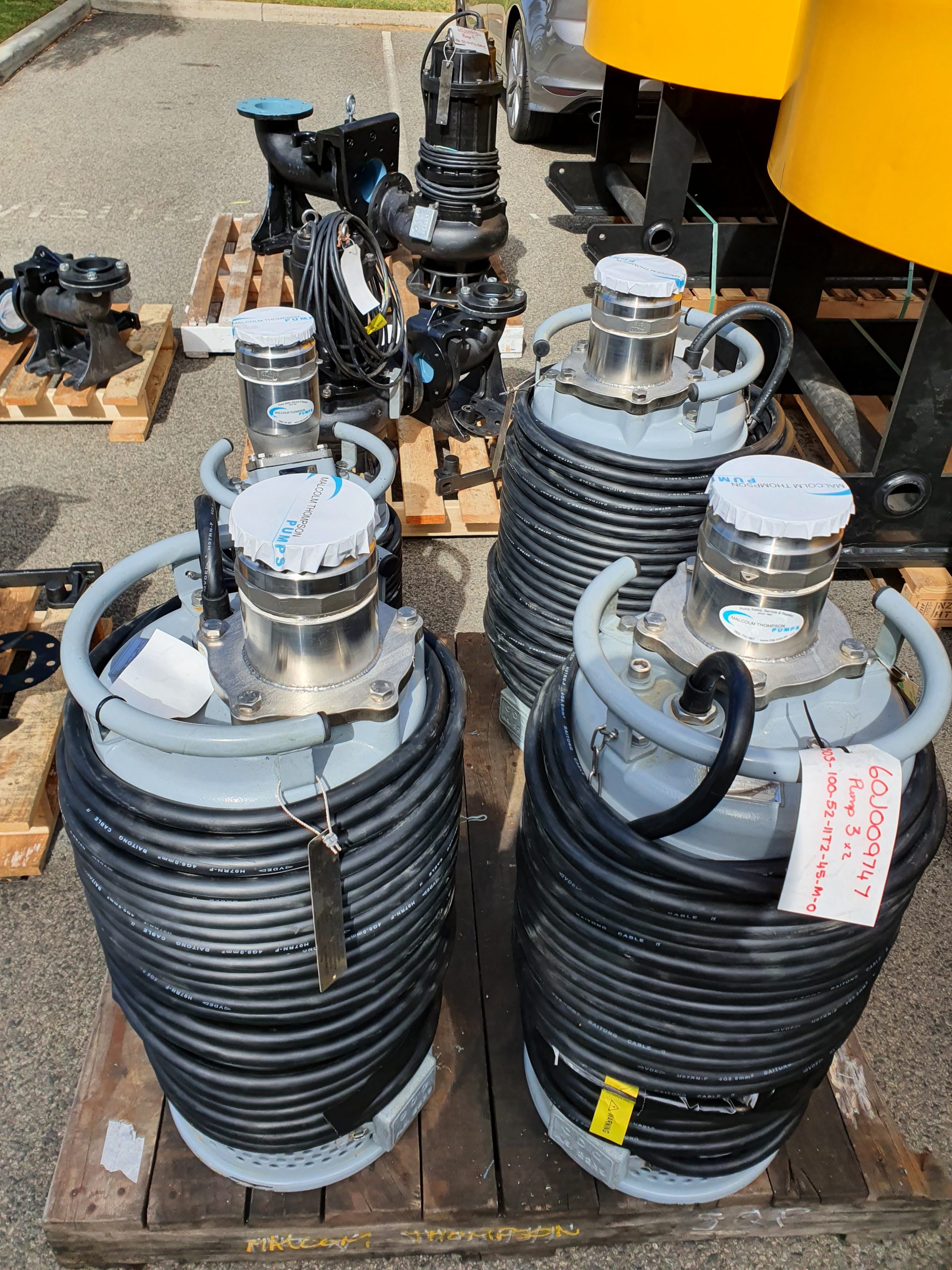 Malcolm Thompson Pumps recently worked with a large mineral processing plant in Western Australia that required a wastewater pump package solution.
Interest in Aquaplus Pumps Range
Our client came to MTP with a large tender for a wastewater pump package. Though having previously used a different pump supplier, our client was interested in our Aquaplus pump range and wanted to see what pump solution MTP would offer.
With a large number of wastewater pumps required for this job, the MTP team came together to discuss how we could provide a high quality pump solution.
Wastewater Pump Design, Supply and Testing
Our team reviewed the requirements in the tender and designed our own Aquaplus pump package to suit the applications and duty required.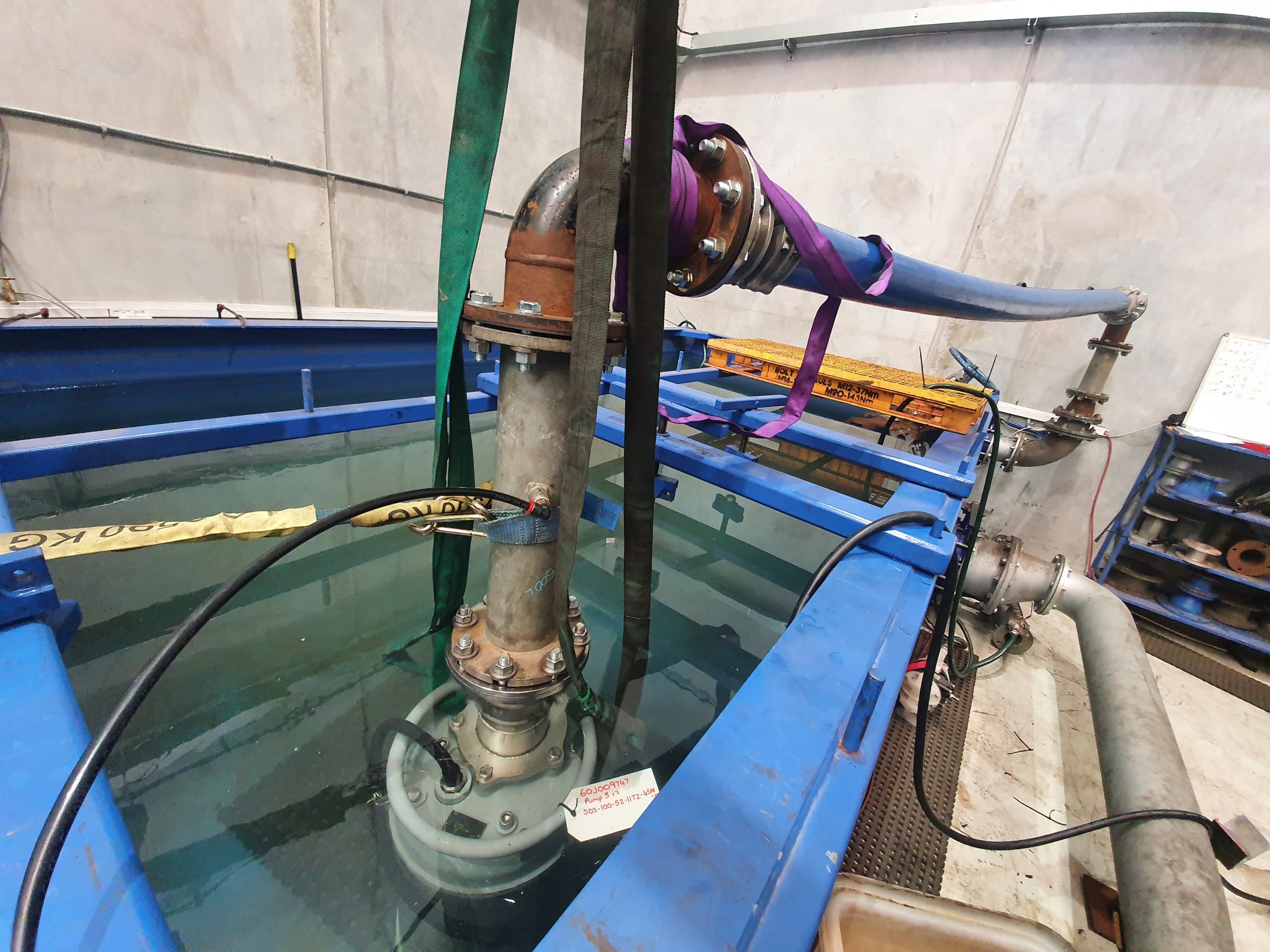 The Aquaplus Submersible Range was the perfect choice for our client. Their submersible pumps range is well known for being highly durable and reliable for industry, especially in the wastewater sector.
The first pump we supplied was for wastewater sedimentation, which is a process that removes suspended solids from water. We proposed the Aquaplus Submersible SS Series that is in a cast iron construction and would be fitted with a 10 meter long submersible cable.
We then supplied a pump for the use of purifying wastewaters, also known as dissolved air flotation. We supplied the Aquaplus Submersible SDS Series in a cast iron construction and would be fitted with a 35 meter long submersible cable.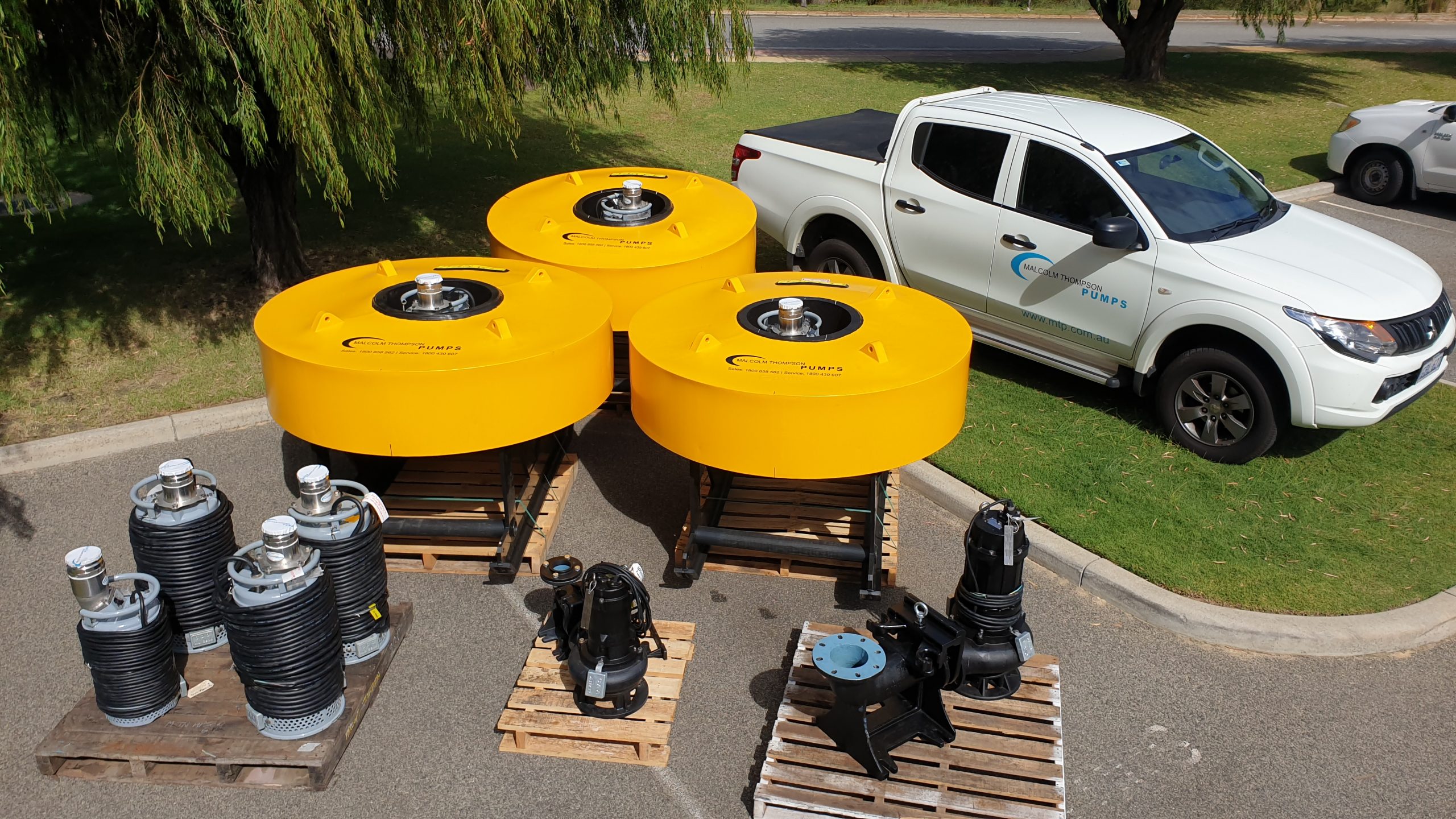 The site also required pontoons that would be used to float the submersible pumps. We supplied Coerco float models that are manufactured from durable polyethylene. They are also lightweight, chemical and effluent resistant and are suitable for a wide range of submersible pumps.
Before beginning operation, the pumps were tested in house at our Perth testing facility. Performance testing is a key component when supplying pump packages and allows our team to confirm that the pump is performing to the required specifications.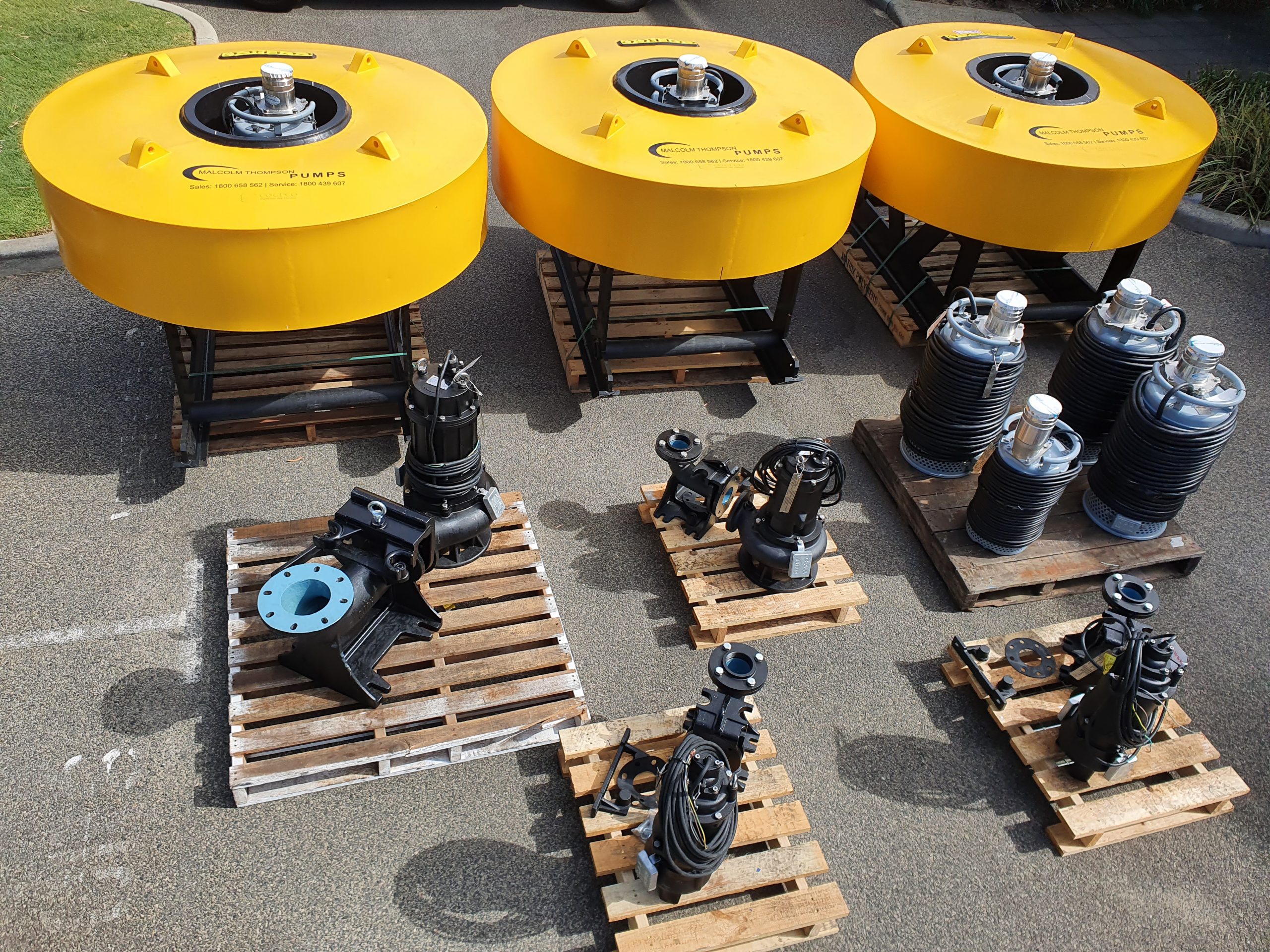 Quality Wastewater Pump System  
The MTP team worked closely with our client to achieve a suitable solution, in budget and within the specified lead time.
MTP won the opportunity to supply these pumps due to our professionalism and extensive knowledge in the wastewater market; resulting in a very satisfied client.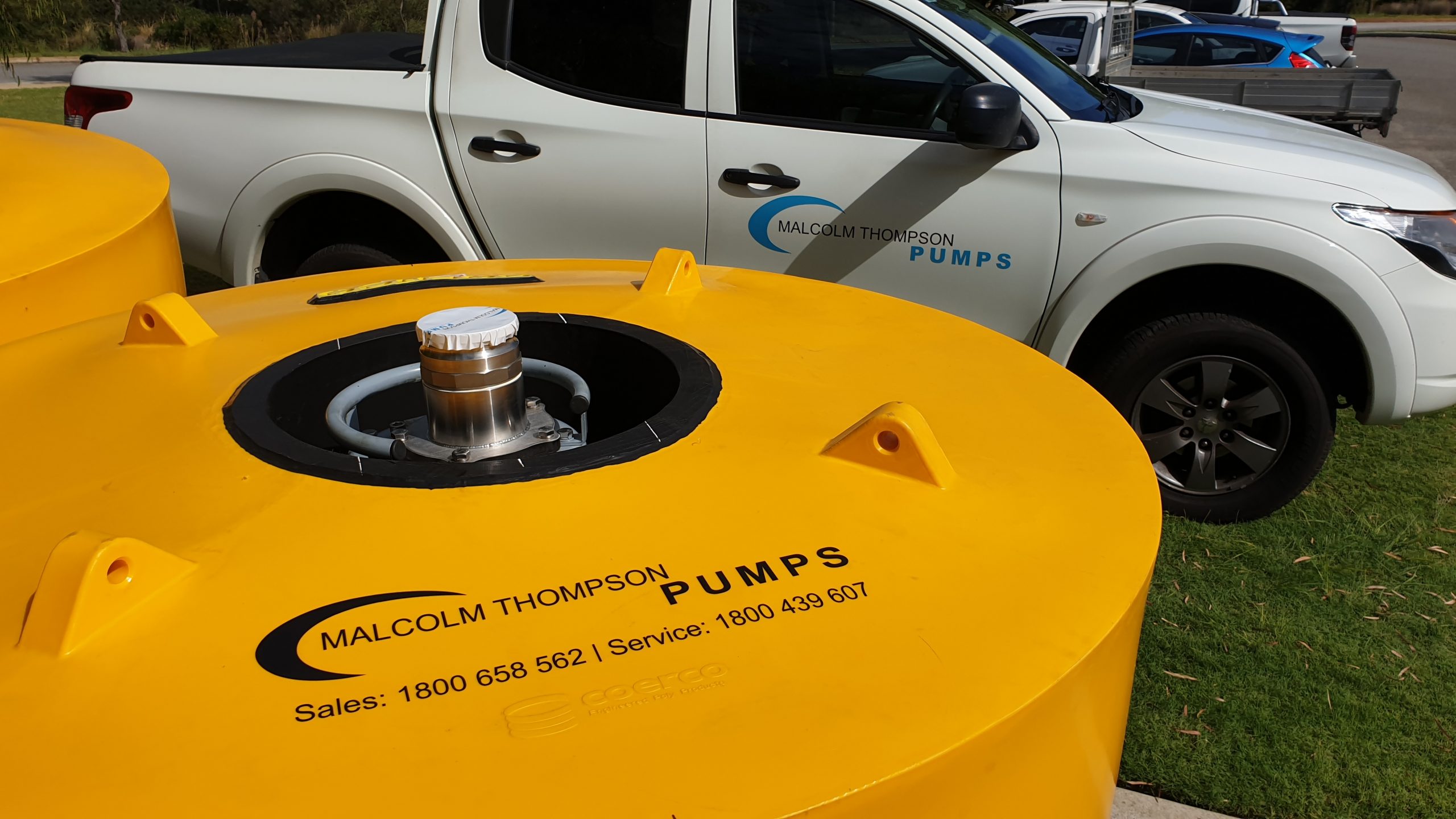 We have a large range of wastewater pumps available from different pump brands including Aquaplus and Grundfos.
Please get in touch with the team at Malcolm Thompson Pumps to discuss all of your wastewater pump needs.