SDB Submersible Pump Series
The Aquaplus Submersible Dewatering Pump (SDB) Series 240V pumps are small robust dewatering pumps ideal for professional use in applications such as construction sites and site drainage. Aquaplus Submersible Dewatering Pumps are designed for continuous unattended operation with both manual and automatic (with float) versions available.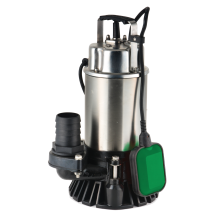 Features
Applications
Curves
Tech Specs
Dimensions
Downloads
Single phase 240 V pump
Small robust pump
Abrasion resistant pump casing
Automatic motor protection
Double mechanical seal in oil bath
Stainless steel frame
Agitator
Bottomer version available, pumps down to 2mm
NOTE: Product information should be used as a guide only and should not be used for pump selection. For further information, please contact Malcolm Thompson Pumps on 1800 439 607.
Construction site dewatering
Cellar or basement drainage
Storm water drainage
Decorative water features and fountains
Tank, swimming pool, pond pump out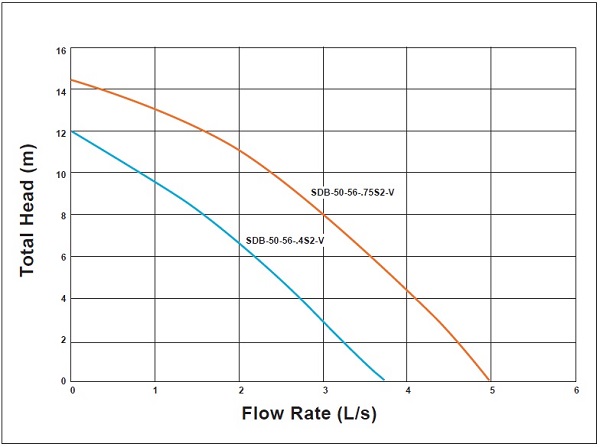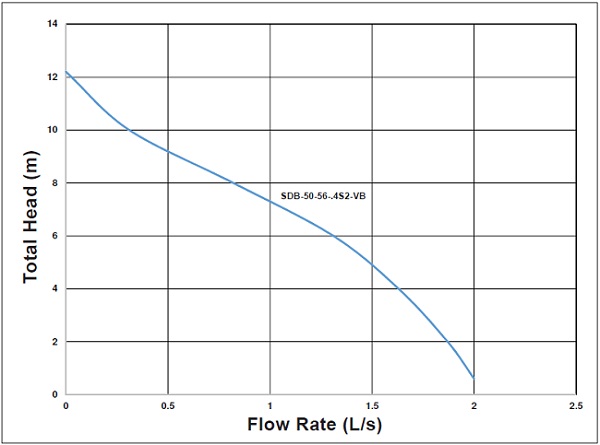 Part Number
Discharge (mm)
Power (kW)
Voltage (V)
Cable (m)
Max Flow  (L/s)
Shut-off head (m)
Pump Weight (kg)  
Max Solid (mm)
Rated Current A (240V)
Manual
SDB-50-56-.4S2-10MP-V
50
0.4
240
10
3.6
12
12
7
2.6
SDB-50-56-.75S2-10MP-V
50/80
0.75
240
10
5
14
14
7
4.6
SDB-50-56-.4S2-10MP-VB
50
0.4
240
10
2
12
12
3
2.6
Automatic
SDB-50-56-.4S2-10AP-V
50
0.4
240
10
3.6
12
12
7
2.6
SDB-50-56-.75S2-10AP-V
50/80
0.75
240
10
5
14
14
7
4.6
Part Number
Dimensions (mm)
D
h
A
B
C
h1
h2
d
C.W.L
Manual
SDB-50-56-.4S2-10MP-V
185
400
241
170
207
n/a
n/a
50
90
SDB-50-56-.75S2-10MP-V
184
410
285
217
233
n/a
n/a
80
90
SDB-50-56-.4S2-10MP-VB
182
317
245
137
205.5
n/a
n/a
n/a
5
Automatic
SDB-50-56-.4S2-10AP-V
185
400
241
170
207
170
400
50
90
SDB-50-56-.75S2-10AP-V
184
410
285
217
233
170
400
80
90