SD Series - Heavy Duty Submersible Dewatering Drainage Pumps 415V
The Aquaplus Submersible Dewatering Pump (SD) Series 415V pumps are used exclusively in applications such as construction dewatering and sump drainage. Aquaplus Submersible Dewatering Pumps are designed for continuous unattended operation.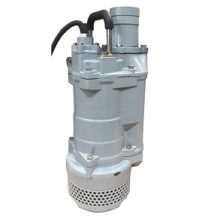 Features
Applications
Curves
Tech Specs
Dimensions
Downloads
Cast iron casing, ductile iron suction cover and chrome impeller
Built in oil lifter enhances sealing life and performance
Dual silicon carbide mechanical seals in oil bath
Pump can run in horizontal and vertical configurations
Pump can run in "snore mode"
NOTE: Product information should be used as a guide only and should not be used for pump selection. For further information, please contact Malcolm Thompson Pumps on 1800 439 607.
General construction work
Civil engineering
Deep well applications
Product Disclaimer: The product information and specifications on this website should be used as a guide only. The customer is responsible for ensuring the capacity and performance of the goods are sufficient and suitable for the customer's purpose. Malcolm Thompson Pumps takes no responsibility for errors or omissions in product features or specifications.
| | | | | | | | | | |
| --- | --- | --- | --- | --- | --- | --- | --- | --- | --- |
| Model Number | Discharge (mm) | Power (kW) | Voltage (V) | Cable (m) | Max Flow (L/s) | Shut-Off Head (m) | Pump Weight (kg) | Max Solid (mm) | Rated Current A (415 V) |
| SD-50-52-1.5T2-20M-O | 50 | 1.5 | 415 | 20 | 6.6 | 22 | 30 | 8.5 | 3.3 |
| SD-80-52-1.5T2-20M-O | 80 | 1.5 | 415 | 20 | 11.2 | 14 | 30 | 8.5 | 3.3 |
| SD-50-52-2.2T2-20M-O | 50 | 2.2 | 415 | 20 | 8.2 | 26 | 34 | 8.5 | 5.6 |
| SD-80-52-2.2T2-20M-O | 80 | 2.2 | 415 | 20 | 16 | 18 | 34 | 8.5 | 5.6 |
| SD-50-52-3.7T2-20M-O | 50 | 3.7 | 415 | 20 | 7.5 | 36.5 | 56 | 8.5 | 7.3 |
| SD-80-52-3.7T2-20M-O | 80 | 3.7 | 415 | 20 | 16 | 27 | 56 | 8.5 | 7.3 |
| SD-100-52-3.7T2-20M-O | 100 | 3.7 | 415 | 20 | 24.1 | 18 | 56 | 8.5 | 7.3 |
| SD-80-52-5.5T2-20M-O | 80 | 5.5 | 415 | 20 | 22 | 33 | 71 | 8.5 | 10.5 |
| SD-100-52-5.5T2-20M-O | 100 | 5.5 | 415 | 20 | 30.5 | 23 | 71 | 8.5 | 10.5 |
| SD-100-52-7.5T2-20M-O | 100 | 7.5 | 415 | 20 | 21.4 | 39 | 96 | 8.5 | 13.8 |
| SD-150-52-7.5T2-20M-O | 150 | 7.5 | 415 | 20 | 36 | 33 | 98 | 20 | 13.8 |
| SD-100-52-11T2-20M-O | 100 | 11 | 415 | 20 | 24.1 | 47 | 132 | 8.5 | 20.5 |
| SD-150-52-11T2-20M-O | 150 | 11 | 415 | 20 | 40 | 32.5 | 135 | 20 | 20.5 |
| SD-100-52-15T2-20M-O | 100 | 15 | 415 | 20 | 24 | 56 | 145 | 11.5 | 29.5 |
| SD-150-52-15T2-20M-O | 150 | 15 | 415 | 20 | 44 | 40 | 149 | 19.5 | 29.5 |

Model
Dimensions (mm)
D
h
A
A1
B
B1
W1
d
SD-50-52-1.5T2-20M-O
216
486
235
173
597
409
120
50
SD-80-52-1.5T2-20M-O
216
486
235
173
597
409
120
80
SD-50-52-2.2T2-20M-O
216
486
235
173
517
412
120
50
SD-80-52-2.2T2-20M-O
252
638
283
208
628
523
150
80
SD-50-52-3.7T2-20M-O
216
486
235
173
517
394
120
50
SD-80-52-3.7T2-20M-O
252
638
283
208
628
508
150
80
SD-100-52-3.7T2-20M-O
259
598
306
218
671
536
150
100
SD-80-52-5.5T2-20M-O
525
638
283
208
642
523
150
80
SD-100-52-5.5T2-20M-O
259
598
306
218
686
547
150
100
SD-100-52-7.5T2-20M-O
314
676
330
240
764
626
190
100
SD-150-52-7.5T2-20M-O
314
676
330
240
790
626
190
150
SD-100-52-11T2-20M-O
350
695
373
255
807
641
190
100
SD-150-52-11T2-20M-O
350
695
373
255
807
631
190
150
SD-100-52-15T2-20M-O
350
755
373
255
842
666
190
100
SD-150-52-15T2-20M-O
350
755
373
255
842
666
190
150