Customised Solutions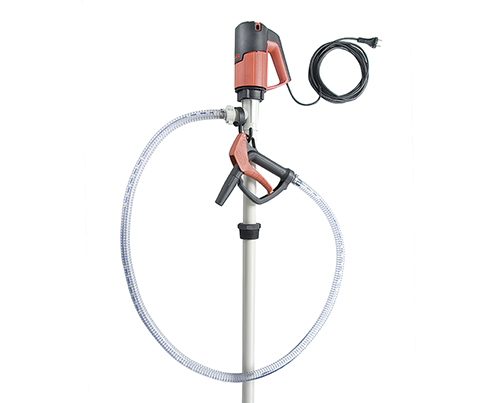 From pump kits to comprehensive systems
Quantity to be filled is preset via the FLUXTRONIC® and filling is started by pressing a button on the filling unit)
Description
Components Used
Task
FLUX offers a lot more than just pumps. As well as a great diversity of pumps and suitable motors FLUX has an extensive range of ancillary products and accessories. After the analysis of the problem by the FLUX consultant complete customised solutions are developed. These can extend from small-scale product configurations to complex systems.
• FLUX drum pump F 430 S TR
• FLUX commutator motor F 457
• PVC hose
• FLUX flow meter FMC 100 in stainless steel with digital display unit FLUXTRONIC®
• 2-way-valve
• Circuit amplifier FSV 100 for controlling the motor and 2-way valve
• Mineral oil hose integrated
• Wired in filling unit
• Stainless steel panel (mounted to the struts of the IBC
Filling of 10, 20 and 60 litre cans and 200 l drums from IBC stacked or on racking.