Motor F 460 Ex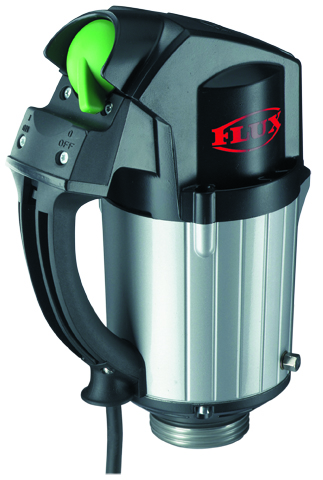 The explosion-proof drum pump motor
Very robust housing in aluminium
Special corrosion-resistant painting
With special corrosion-resistant painting
Very low noise level
Description
Tech Specs
Characteristics
Spare Parts
Downloads
The F 460 Ex is a compact commutator motor, has an extremely tough housing with double skin in aluminium and is thus very quiet. The motor is completely closed. The optimal air flow ensures excellent cooling and a service life above the average of the carbon brushes.
The motor F 460 Ex EL has an easy-to-handle electronic speed adjustment to regulate the delivery rate.
The motor F 460-1 Ex is identical to type F 460 Ex but has 700 watts a much higher performance. This motor is used when a higher capacity is required or when slightly viscous fluids or media with an increased density have to be pumped.
• Protection class: IP 55
• Ex: II 2 G Ex d e IIC T6
• Ventilation: external
• Tension (Volt): 12 V, 24 V, 110 V, 120 V, 230 V, 240 V
• Frequency: 50-60 Hz
• Performance (watt): 460/700 W
• Speed adjustment: Optional
• Weight: 5,1/5,9 kg
• Integral no-volt release: Optional