VK Series
The Wernert VK Series Plastic Vertical Chemical Pump is a single-stage submersible pump for open basins and tanks. The Wernert VK Series Pumps are ideal for handling aggressive, corrosive liquids from basins for space saving fixing alongside a vessel (alongside NK Series).
Features
Applications
Curves
Tech Specs
Dimensions
Vertical radial centrifugal pump (single stage)
Suitable for use in explosive atmospheres (directive 94/9/EG)
Semi open impeller
Non-wetted area protection for drive and shaft bearings
Rubber lined suspension pipe
Dry running possible
Interchangeable plastic parts, thick-walled
Intermediate bearings submerged in area (internal or external flushing)
NOTE: Product information should be used as a guide only and should not be used for pump selection. For further information, please contact Malcolm Thompson Pumps on 1800 355 606.
Conveying aggressive liquids
Corrosive material handling
Solid laden transfer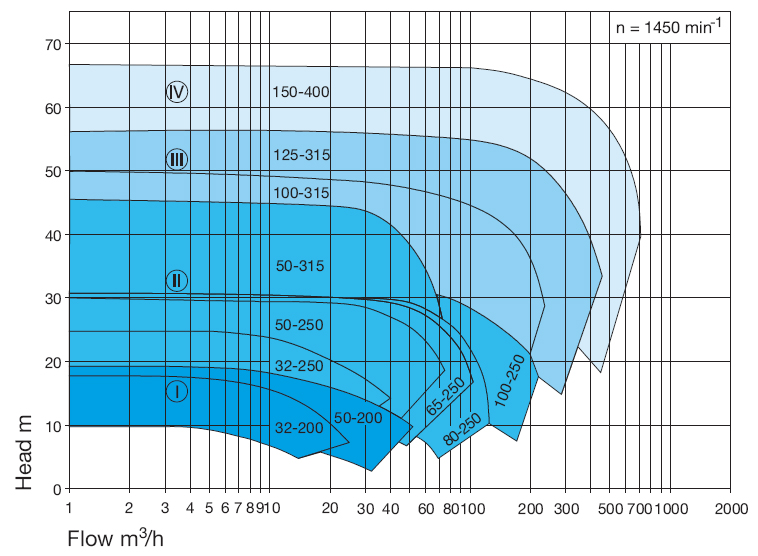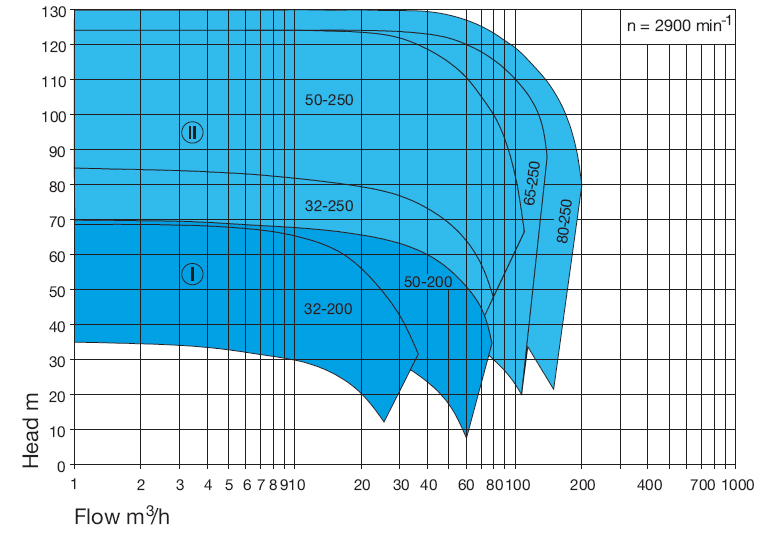 | | | |
| --- | --- | --- |
| Flowrate | 0,5 up to 800 m³/h | |
| | | |
| Differential head | up to 110 m | |
| | | |
| Depth of immersion | up to 1,5 m with cantilevered shaft (VKPF Type) | |
| | up to 8,5 m with intermediate bearing (VKP Type) | |
| | | |
| Main materials | UHMW-PE | up to 90° C |
| of construction and | PP | up to 95° C |
| temperature limitations: | PVDF | up to 115° C |
| | | |
| Directive 94/9/EG (ATEX) | Equipment Group | II |
| | Equipment Category | 2G |
| | Temperature Class | T3 |
| | | | | | | | | | |
| --- | --- | --- | --- | --- | --- | --- | --- | --- | --- |
| F | k | g | g1 | z x d | A | A1 | B | B1 | d |
| 565 | 515 | 11,25* | 45o | 8×27 | 600 | 550 | 400 | 350 | 27 |
| 870 | 620 | 9o | 36o | 10×27 | 670 | 620 | 500 | 450 | 27 |
| 780 | 725 | 9o | 36o | 10×30 | 780 | 730 | 600 | 500 | 30 |
| 780 | 725 | 9o | 36o | 10×30 | 780 | 730 | 600 | 500 | 30 |
| 780 | 725 | 9o | 36o | 10×30 | 780 | 730 | 600 | 500 | 30 |
| 780 | 725 | 9o | 36o | 10×30 | 780 | 730 | 600 | 500 | 30 |
| 780 | 725 | 9o | 36o | 10×30 | 780 | 730 | 600 | 500 | 30 |
| 895 | 840 | 7.5o | 30o | 12×30 | 900 | 850 | 700 | 600 | 30 |
| 1115 | 1050 | 6,4o | 25,7o | 14×33 | 1115 | 1050 | 1115 | 1050 | 33 |
| 1115 | 1050 | 6,4o | 25,7o | 14×33 | 1115 | 1050 | 1115 | 1050 | 33 |
| 1455 | 1380 | 5,6o | 22,5o | 16×39 | 1455 | 1380 | 1455 | 1380 | 39 |
| | | | | | | | | | | | | | | | | | | | |
| --- | --- | --- | --- | --- | --- | --- | --- | --- | --- | --- | --- | --- | --- | --- | --- | --- | --- | --- | --- |
| Type VKPF | DNA | DNE | a | a1 | a2 | b | b1 | c | c1 | f1  | f2 | f3 | f1 | f2 | f3 | f4 | h1 | h2 | h3 |
| | | | | | | | | | | short | short | short | long | long | long | | | | |
| 32-200 | 32 | 50 | 130 | 48 | 65 | 391 | 329 | 720 | 33 | 975 | 800 | 150 | 1510 | 1335 | 260 | 75 | 235 | 165 | 45 |
| 50-200 | 50 | 80 | 160 | 48 | 65 | 461 | 361 | 720 | 33 | 985 | 800 | 150 | 1520 | 1335 | 260 | 120 | 280 | 177,5 | 65 |
| 32-250 | 32 | 50 | | 48 | 65 | 557 | 441 | 776 | 33 | 900 | 700 | 150 | 1500 | 1300 | 260 | 75 | | 229 | 70 |
| 50-250 | 50 | 80 | 160 | 48 | 65 | 557 | 441 | 776 | 33 | 900 | 700 | 150 | 1500 | 1300 | 260 | 120 | 332 | 229 | 70 |
| 50-315 | 50 | 80 | 160 | 48 | 65 | 570 | 471 | 776 | 33 | 900 | 700 | 150 | 1500 | 1300 | 260 | 120 | 345 | 242 | 70 |
| 65-250 | 65 | 100 | 160 | 48 | 65 | 567 | 441 | 776 | 33 | 900 | 700 | 150 | 1500 | 1300 | 260 | 120 | 345 | 229 | 70 |
| 80-250 | 80 | 125 | 160 | 48 | 65 | 586 | 441 | 776 | 33 | 900 | 700 | 150 | 1500 | 1300 | 260 | 185 | 365 | 230 | 80 |
| 100-250 | 100 | 125 | | 48 | 75 | 658 | 461 | 776 | 33 | 919 | 700 | 150 | 1519 | 1300 | 260 | 185 | | 245 | 115 |
| 100-315 | 100 | 125 | | 48 | 75 | 825 | 525 | 1240 | 28 | | | | 1527 | 1225 | 150 | 185 | | 342 | 145 |
| 125-315 | 125 | 150 | | 55 | 85 | 865 | 575 | 1240 | 28 | | | | 1527 | 1225 | 150 | 225 | | 342 | 145 |
| 150-400 | 150 | 200 | | 55 | 95 | 1095 | 700 | 1229 | 34 | | | | 1527 | 1225 | 150 | 300 | | 440 | 200 |