Mechanical Seals
Malcolm Thompson Pumps is proud to distribute a range of mechanical seals, please call 1800 439 607 for further information.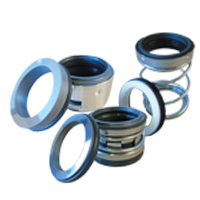 Two-piece cartridge seals for water pumps are a type of mechanical seal designed specifically for sealing applications in water pump...
The Aquaplus cartridge seal is a robust, general purpose, bi-directional, multi-spring cartridge mechanical seal designed for the sealing requirements of...