Progressive Cavity VISCOFLUX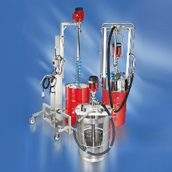 Progressive Cavity VISCOFLUX were specially developed for emptying lidded drums with high-viscosity contents. The medium is continuously and particularly careful extracted with FLUX eccentric worm-drive pumps. All systems achieve an almost complete emptying of the drum with < 1 % residual amount (under 2 % for drums with inliners).Whereas the VISCOFLUX lite is ideal for pumping high-viscosity media barely capable of flowing the VISCOFLUX and VISCOFLUX mobile are capable of pumping high-viscosity media not even capable of flowing by themselves.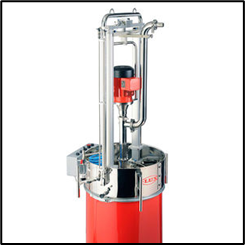 The FLUX progressive cavity pump VISCOPOWER F 570 – Industry with planetary gear is suitable to pump thin to medium viscous media. The positive displacement pump works smoothly at constant pressure and ensures a gentle, pulsation-free pumping. The progressive cavity pumps VISCOPOWER can be used mobile and stationary has only...