Finding the Right Team for Industrial Pump Repair in Perth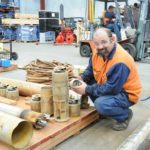 It can be difficult to choose between those in the pump service industry if you haven't worked with a service team before. When it comes to selecting a service team in Perth and surrounds, there are certain characteristics worth seeking out.
Choosing a comprehensive local pump repair service
Why use separate providers for parts, servicing, repairs and advice when you can access all of this with one WA supplier? Malcolm Thompson Pumps focuses on providing a comprehensive service so you can make one call and find the right service or part every time. We provide and keep detailed records of your pump services and repairs, too, so you'll be dealing with someone who knows the history of the equipment as time goes on.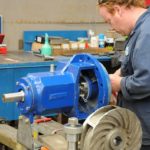 Finding service experience that's relevant to your industry
When you're dealing with pump equipment that costs your business thousands to run, you'll want a service team that is experienced in pump service for your industry, whether you're in food manufacturing, public utilities or petroleum products. Almost every industry has its own regulations to adhere to, and working with a team that understands these can make all the difference between a rapid solution and costly errors. We can also design and install custom solutions for large, complex and unusual requirements that your business might require.
A full range of equipment and parts from leading brands
At MTP we know our clients want access to high quality pump equipment as well as the parts needed to keep those pumps operating at optimal performance. We take great care in sourcing leading European and local brands over cheap imitations, and our Perth and Kalgoorlie branches keep extensive stock of common parts and equipment to keep your equipment running smoothly.
A thorough pump maintenance service
You probably know how much good maintenance can save your business when it comes to the operation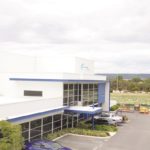 of your industrial pumps. Regular servicing can minimise wear and tear, identify any issues and lengthen the usable life of your equipment. Work with a Perth pump service team that is thorough, dependable and communicative and will provide detailed reports from each service so you know you're getting your money's worth.
Contact the Perth MTP team on 1800 437 781 today for parts, servicing and repairs.