Leading fruit company sees major benefits from new pump from Malcolm Thompson Pumps
Problem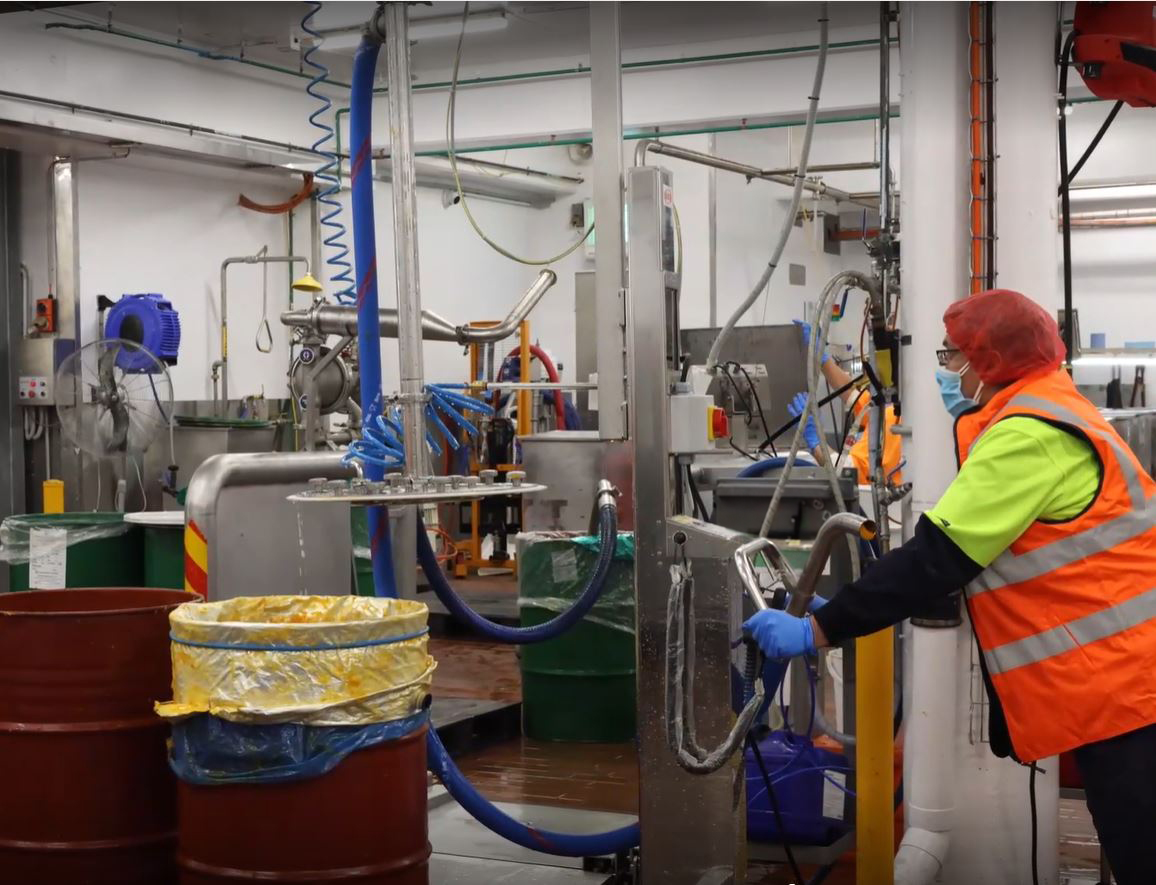 The engineering and production development team of a top food processing company in Australia, which specialises in adding value to quality agricultural commodities through innovative processing, discovered that some food products were being left behind in the 200-litre drums during decanting. The team's objective was therefore to enhance the production process streams in the company's operations.
Approach
Malcolm Thompson Pumps (MTP), the premier Australian distributor for German-made FLUX pumps, was engaged to evaluate the pumping application on-site with the engineering team stakeholders. After a thorough inspection and analysis of the products for decanting, MTP recommended the FLUX VISCOFLUX mobile S drum emptying system, which includes the high-quality, reliable, and safe Flux Viscopower pump. This pump is easy to assemble, energy-efficient, and consists of easy-to-disassemble components for the COP process. It is capable of pumping a variety of fluids, including thin to high-viscosity liquids, paste-like materials such as tomato, and slurries. Its gentle and pulsation-free operation is ideal for shear-sensitive liquids. The pump's design is easy to disassemble and clean, making it a low-maintenance option. It is designed for demanding applications such as fruit processing, making it a perfect fit for the food industry.
Solution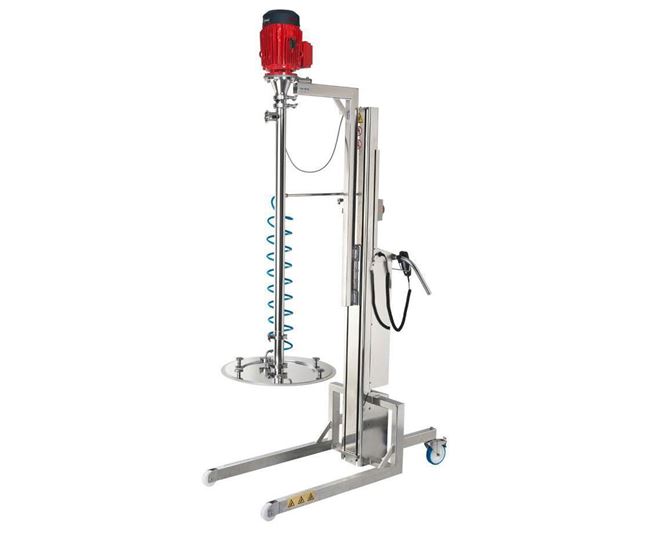 Once delivered to the customer's site, the Flux VISCOFLUX mobile S drum emptying system was assembled in 1 day. The food company's maintenance team were able to quickly and easily assemble and commission the unit – with support from the MTP team.
Since installation, the new Flux pump has been able to help improve the company's goal of reducing waste, gaining efficiency and improving productivity levels. The Flux unit is capable of handling high-viscosity fluids, such as fruit pulp, with ease, and without clogging or surging. Flux pumps are designed as self-priming units, allowing the pump unit to be paused in operation and retracted from the drum. This leaves the Flux follower plate in-situ, with sealing caps installed to seal off and ready to be stored in a cool room.
This feature makes these pumps ideal for use in continuous production lines, where downtime can be costly. Other Flux Viscopower pumps are also available in a variety of sizes and configurations to meet the specific needs of each application.
The Flux pumps can be configured in many positions, from the top entry of drums to the the bottom entry of IBC tanks and all can be driven by electric (including EX-approved) motors, air motors and battery-charged motors.
In addition to their high performance, Flux Viscopower pumps are also very energy efficient, which can assist in reducing operating costs and improve environmental impact.
Result
The installation of the Flux VISCOFLUX mobile S drum emptying system has been a great success for this customer's operations. The new pump has vastly improved the company's process efficiency, productivity, waste production and environmental impact. They have expressed their gratitude to Malcolm Thompson Pumps for this excellent solution, their product expertise and their support throughout.
Some additional benefits that arose for the food processing company as a result of the installation of the Flux Viscopower pump are as follows:
Residual amount in drums is less than 1%
Reduce noise operational level in the batching room
Safety improvement through the reduction of physical activity in the processing and removal of product from the bottom of the drum
Reduced maintenance costs
Increased uptime
Improved product quality
Overall, installing the Flux Viscopower pump has been a great success for all involved. The new pump is greatly assisting operations for the customer – in several ways, and they are confident that the benefits will continue for many years to come.
If you are looking for a high-performance, reliable pump for your food processing plant, or business, Flux Viscopower could be the perfect solution. Malcolm Thompson Pumps can supply Flux, as well as a variety of other options, to provide a solution for your needs. If you're interested in how we can assist with your individual requirements, please get in touch with the team at Malcolm Thompson Pumps via 1800 733 687 or sales@mtp.com.au .