F 620 TR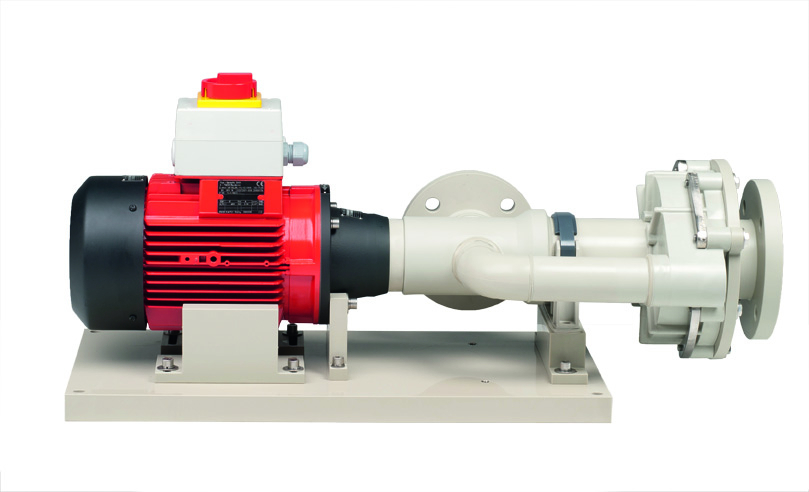 For horizontal use
Can be used horizontally or vertically
Pumps also fluids containing solids
Motor can be changed
Pump is hermetically sealed
For mobile and stationary use
Description
Applications
Tech Specs
Characteristics
Appropriate Motors
Spare Parts
Downloads
For pumping and conveying large quantities of heavy flammable liquids out of containers, tanks and open containers. The pump is used either horizontally mounted onto a base plate or fixed vertically.
• Anodizing solution
• Vegetable fibre suspension
• Water-based lacquers
• Alkaline pickling vats
• Industrial effluent
•Flow rate: max. 383 l/min1
•Delivery head: max. 12 mwc1
•Viscosity: min. 1 mPas – max. 2500 mPas1
•Diameter pump housing: max. 30 mm2
•Diameter mounting flanges: max. 185 mm2
•Materials outer tube: Stainless steel
•Media / Fluids: Acids, AdBlue®, Alkalis, Fuels
•Seal: mechanical seal
•Container: Tanks > 1000 liters
Please contact one of our expert advisors or contact person in the office for an optimal motor dimensioning.