ISO Series – Hydraulic Driven Water Truck Pumps
Do you need a dependable, timely and cost effective water truck pump when providing dust suppression solutions? MTP's Stalker Pumps ISO Hydraulic Driven Series can help. Designed for water cart trucks, this series of hydraulic driven water truck pumps suits a variety of industries including mining, building and road construction sites.

What are common issues found with conventional water cart truck pumps?
Water truck part/pump stock not available when needed
Increase in truck downtime as a specialist is required to align the couplings after every service job
Impacted site operations as parts need to be replaced offsite
Ongoing cost incurred due to this increase in downtime
Hence, we understand how important it is to achieve maximum efficiency for your mobile dust suppression operations which is why the Stalker ISO Hydraulic Driven Water Truck Series was developed.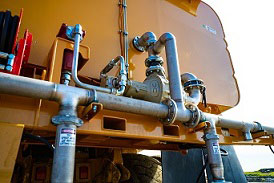 What the advantages of Stalker ISO Hydraulic Driven Pumps (Water Truck Pumps) ?
Proudly Australian Made Pumps. Manufactured in Perth, WA so much quicker lead time compared to competitors
Legendary Stalker Pumps quality
Easy on/off hydraulic motor allows for fast and simple motor mounting and replacement
Easy on/off motor also reduces downtime which is critical for mine sites
No need to employ a specialist to align couplings – it is close coupled so it removes any potential alignment issues
It improves operational water cart availability
Saves time on site
Reduces workshop time
Water truck pump can be changed out on site if a breakdown was to occur
The Stalker ISO Hydraulic Driven Series of pumps are available in a range of casing and impeller materials, including cast iron, stainless steel and zinc-free bronze.
The range features a 2 bolt SAE flange mounted easy on/off hydraulic motor with a quick coupling arrangement. It also enables fast and simple motor mounting and replacement, which eliminates downtime due to having to align the couplings correctly.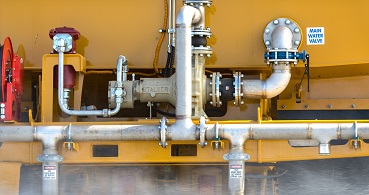 Case Study – Achieving greater efficiency in Dust Suppression Water Truck Pumps
Malcolm Thompson Pumps recently completed a 2 year pump product refinement program with a leading OEM of Mining Water Carts……Read our case study in detail here.
Features
Applications
Curves
Tech Specs
No coupling drive, eliminating the need to carry couplings in stock or have a specialist on hand to align them.
Smaller footprint – approximately 200mm smaller in length than standard ISO configurations.
Casing – Standard cast iron AS1830 T260 grade. Alternative options:
– Austenitic iron AS1833 203
– Stainless steel AS2074/H6B
– Ceramic coating
Mounting feet are incorporated into the casing casting.
Flanges – Dimensions are to AS2129 table E as standard, optional ANSI and DIN flanges available on request.
Impeller – Standard cast iron AS1830 T260 grade. Alternative material options, 316 stainless steel and zinc-free bronze, also available.
Mechanical Seals: Standard Carbon/Ceramic/Nitrile. Further options available on request.
Bearings – Heavy duty deep groove ball bearings. Greasable and fitted with grease nipples. Available as sealed for life, or running in oil filled housing. Bearing housing is fitted with breather, oil level and drain plugs. Optional constant level oilers and oil cooling also available.
Bearing Pedestal – Hydraulic close-coupled pedestal is a version of the Stalker standard ISO bearing pedestal, which provides interchangeability of bearings and lip seals between standard ISO and the Hydraulic version.
2 Bolt SAE Flange Mounted easy on/off Hydraulic Motor.
Spline Shaft Drive Arrangement – enables even distribution of shaft loading and power transfer, eliminating axial load transfer to motor shaft, elongating motor life.
Call us on 1800 439 607 or Make an inquiry on the "ISO Series Pumps – Hydraulic Driven" by clicking here
Ideally suited for use on Water Cart Trucks.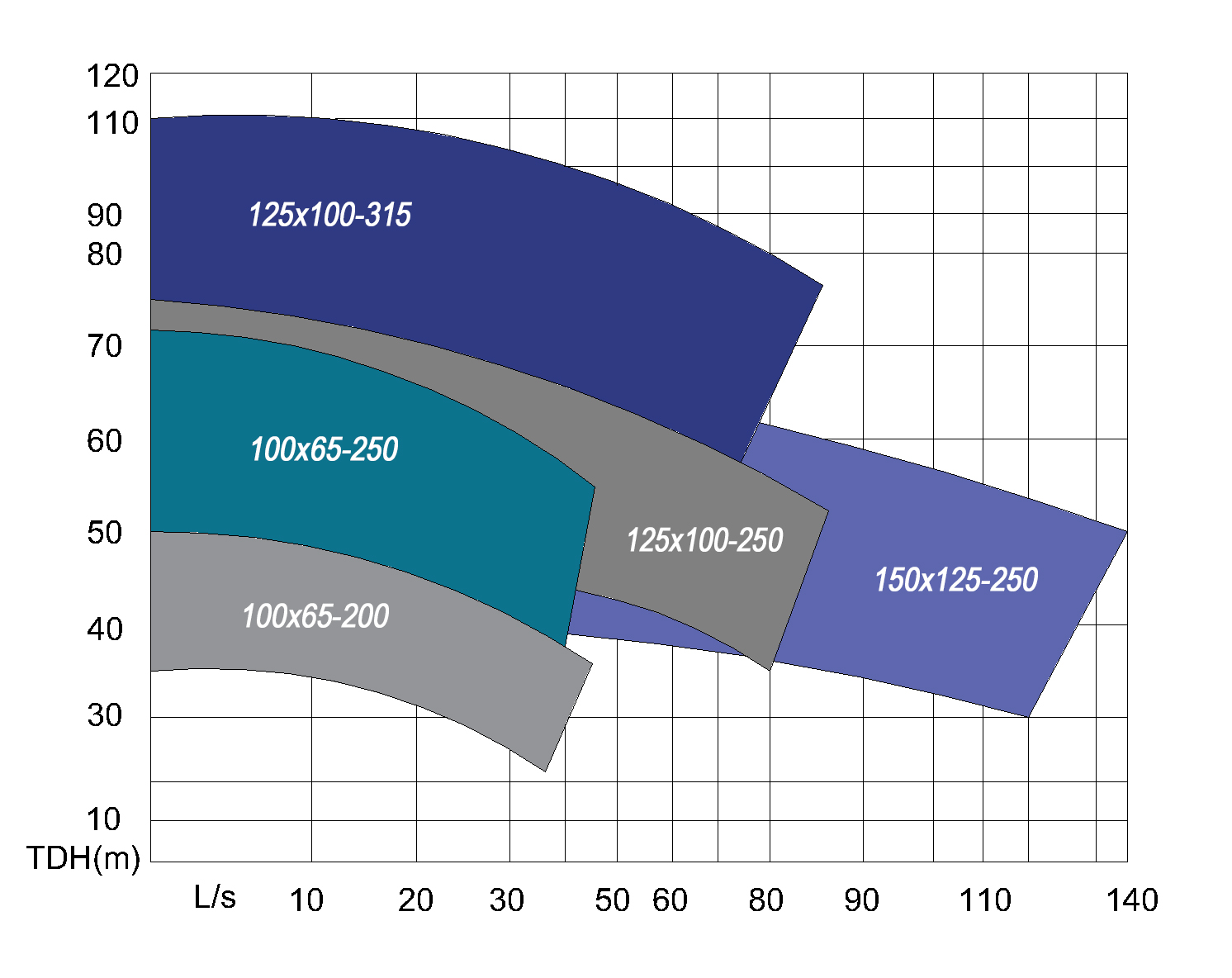 | | | | | | | | |
| --- | --- | --- | --- | --- | --- | --- | --- |
| Pump Model Number | Hydraulic Drive Model Number | Suction Size | Discharge Size | Impeller Type | Flow Range | Head Range | Max Operating Speed (RPM) |
| 100 x 65 – 200 | GM 130A | 100 NB | 65 NB | Closed | 15-33L/s | 26-33m | 2000 |
| 100 x 65 – 200 | GM 230A | 100 NB | 65 NB | Closed | 18-40L/s | 36-48m | 2400 |
| 100 x 65 – 250 | GM 130A | 100 NB | 65 NB | Closed | 18-33L/s | 42-50m | 2000 |
| 100 x 65 – 250 | GM 230A | 100 NB | 65 NB | Closed | 20-41L/s | 60-72m | 2400 |
| 125 x 100 – 250 | GM 175C | 125 NB | 100 NB | Closed | 37-78L/s | 36-50m | 2000 |
| 125 x 100 – 250 | GM 230A | 125 NB | 100 NB | Closed | 43-90L/s | 52-72m | 2400 |
| 125 x 100 – 315 | GM 176C | 125 NB | 100 NB | Closed | 37-62L/s | 62-73m | 2000 |
| 125 x 100 – 315 | GM 265A | 125 NB | 100 NB | Closed | 37-62L/s | 62-74m | 2400 |
| 150 x 125 – 250 | GM 176C | 150 NB | 125 NB | Closed | 43-115L/s | 34-50m | 2000 |
| 150 x 125 – 250 | GM 265A | 150 NB | 125 NB | Closed | 47-135L/s | 50-70m | 2400 |