Bore Pumps
Grundfos Submersible Bore Pumps
What are Bore Pumps?
Bore pumps, also known as borehole pumps, control water and liquid supply by extracting liquid from the borehole. As a type of submersible pump, bore pumps are designed to be drilled into the ground where they then have access to water or liquid being contained in an aquifer.
Bore Pump Applications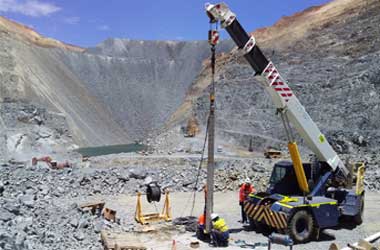 The majority of bore pumps are designed for borehole and submersible pressure systems which can be used in a variety of industries, this includes:
Agriculture
Farming
Mining
Deep Wells
Municipal
Rainwater Reticulation
Petrochemical
Our Bore Pump Range
Grundfos Submersible Bore Pumps and Motors
Grundfos is a global manufacturer leader of submersible bore pumps and motors. Providing ongoing product improvement and know-how since 1945, Grundfos' bore pump and motor range offers underground reliability, modularity and energy efficiency to many site dewatering applications.
Grundfos' range of bore pumps and motors includes:
Our Bore Pump Accessories
In addition to our Grundfos bore pump and motor range, we also sell the Aquaplus Flexible Rising Main which is designed to make the installation of bore pumps easy and quick.  Learn more about this piping system here.
Why Choose MTP as you Bore Pumps Supply & Services Provider?
MTP has been providing a complete range of bore pump solutions to various customers and industries since 1967.
MTP is one of the oldest and largest Grundfos pump distributors in Australia. We have authorised Grundfos service centres that are accustomed to providing specific service and repairs on Grundfos bore pumps
We have an experienced and professional team spanning across Australia that are ready to handle your enquires
We specialise in Bore Pump Packages. Our Engineering and Design team can provide complete bore pump system packages
Our Recent Bore Pump Projects
Bore Pump Related Articles
Call our team today on 1800 439 607 or submit an enquiry to learn more about our bore pumps, accessories and services.