Transfer Pumps
Transfer pumps provide a reliable and efficient solution for moving liquids from one place to another.
They offer benefits such as increased productivity, versatility, long-distance transfer capabilities, and equipment protection. By automating the transfer process, they streamline operations and improve efficiency in various industries and applications.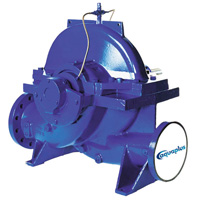 Aquaplus ISSB Series Split Case Pumps feature high operating reliability, low maintenance costs and service-friendly design. They are primarily used...